Hi!

I am going to make these cookies for a bridal shower soon but can't find the cookie cutter anywhere online... can someone PLEASE help me find the cutter? TIA!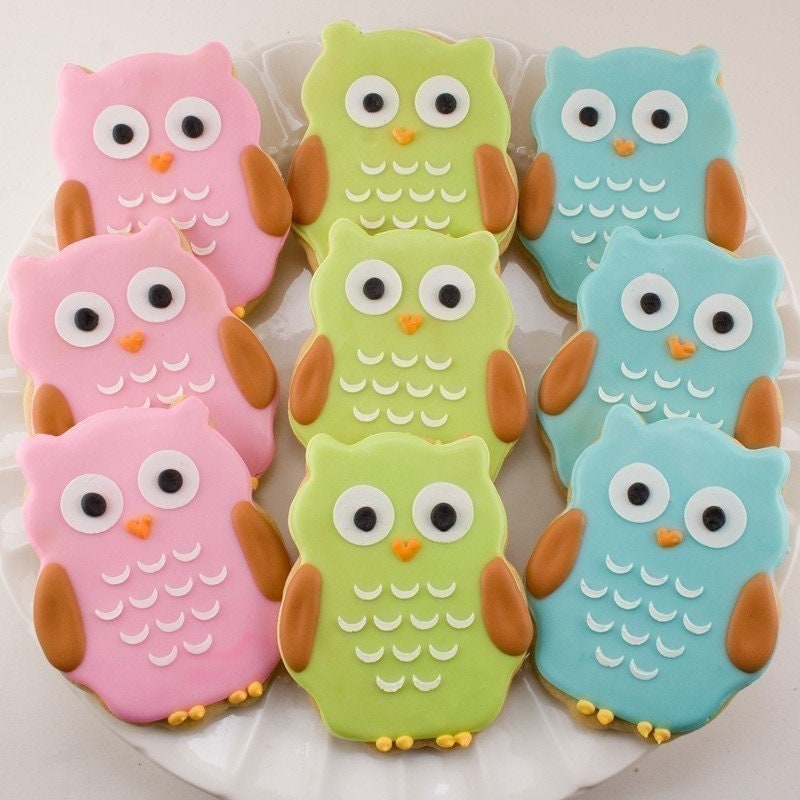 There are two on this page. They are expensive but appear to be the shape you want.
http://www.coppergifts.com/cookie-cutters/pc/Owl-Cookie-Cutter-Wise-127p4837.htm
This one's cheaper
http://www.amazon.com/Fall-Halloween-OTBP-OWL-B1193X/dp/B000HWV9KG
Here's an interesting idea
http://www.myowlbarn.com/2011/09/owl-cookie-made-with-tulip-cookie.html
Also
http://www.ebay.com/itm/Solid-Copper-Cookie-Cutters-3-1-4-x-1-1-2-OWLS-Lot-of-3-Made-in-USA-/251033800840?pt=LH_DefaultDomain_0&hash=item3a72c7d088
http://www.ebay.com/itm/4-U-S-made-ROBIN-CARDINAL-mini-BIRDHOUSE-OWL-cookie-cutter-cutters-SALE-/320879609804?pt=LH_DefaultDomain_0&hash=item4ab5ea47cc
This looks like the best price
http://www.ebay.com/itm/COOKIE-CUTTER-3-OWL-/160775831330?pt=LH_DefaultDomain_0&hash=item256efc7f22

I realize most are not straight across the bottom, but you could either trim the cookies once you cut them out, or take a pair of pliers and straighten out the bottom of the cutter before you cut out the cookies.
Good luck!
I used the tulip cutter from Wilton:
http://www.wilton.com/store/site/product.cfm?id=20FAEE5A-1E0B-C910-EA2DD3965F680EF7

I trimmed off the middle area between the "ears" before baking. It won't give you the exact same shape as your picture, but it works very well otherwise.
Thanks so much for the links and help! I did see the owl cutters that shanter shared but most of those are the full owl.. not like the pic, except for the coppergifts one...

I have the tulip cutter and also saw the trick for using it for owls but they are not the same shape again

Any way I could cut a template from the picture on sturdy cardstock and cut cookie dough with that?
Sure you can! I do it all the time. I cover the cardboard with Press n Seal to keep it clean and food safe. The Press n Seal conforms to the shape of the cardboard really well.
Thank you cheatize! I will try that and hopefully it should work.. I only need to make 15 cookies.