Hi all,
I am desparately trying to find an extra long bench scraper for ganaching tall cakes (between 6 and 8 inches in height) and am having no luck finding them.I have seen many of them being sold on australian websites, but none in the UK.
Does anyone know of a supplier?
Thanks
x
You might be better of looking for a "carpenter's square" at the DIY store or on Amazon ;)
Buy from an Australian supplier - we give loads of our money to UK suppliers


And our dollar has dropped a bit against the pound - so your postage will probably only be the conversion



AI purchased mine at the hardware store
I use a drywall taping knife from the hardware store.
I use a drywall taping knife from the hardware store.
Thankyou so much for your suggestions!
This one is in the US. Great reviews on these 8 and 10 inch bench scrapers.
You can also take a carpenter's square (shaped like an "L" ) from the hardware store to do tall cakes. I saw a you tube video once showing it but I don't remember the link. The bottom of the "L" rests on the cake board and you scrape around with the long side.
This is what I found in the UK. Cheap enough and you could probably get one direct from a decorating wholesalers in an industrial unit in any town. Take the handle off if necessary. Professional Taping / Smoothing Knife up to 14"
http://www.decoratingdirect.co.uk/viewprod/r/RODRTK/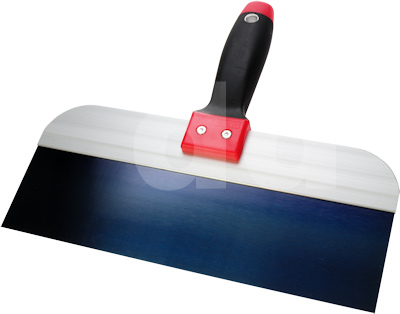 This site is not in the UK, but you can contact them about international shipping. I got the 10 inch scraper from them.