I think they're stencils. Take a look through cake stencils at globalsugarart.com and designerstencils.com.
Looks like stenciling to me, too.
I think that the bottom tier is stenciled and that maybe the larger designs on the middle & top tiers were hand piped in royal using the bottom tier as a guide.

Rae
Rae, I think you're right.
No these are the Martha Stewart damask cake stencils that come in these different sizes. sorry I don;t have a link handy...
These are- Martha's--much more intricate & "heavy":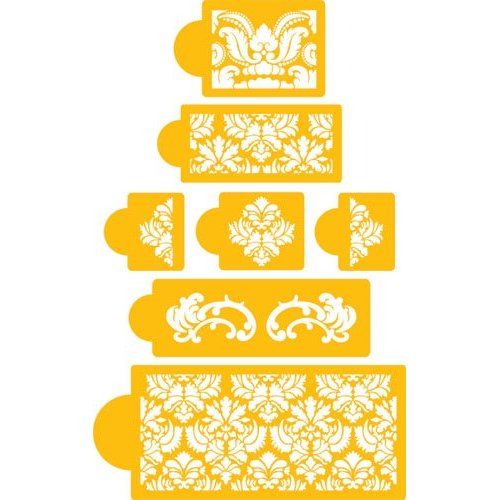 And the upper 2 tiers on the actual cake don't seem as precise as a stencil should/would be.

Rae