I found this cake on Pinterest and love it! The link was just to the picture so I couldn't ask how to create it. I know there will be people on here who can help! How do I make the bottom tier? Is it just of strips fondant rolled very thin? What would I use to attach the flowers? Any help is appreciated!

I don't think that can be done with fondant. It's gumpaste, almost for sure. Yes, rolled very thin and attached very carefully with sugar glue, one strip at a time.
I think its wide strips very thin andattach it o the cake in circles
Hope My thinking is correct
I wonder if it can be done ahead by a attaching it to a round gumpaste circle then add the ribbons...let dry then attach to a cake? hummmm may have to experiment on this.
here is a similar tutorial by mycakeschool.com:

http://www.mycakeschool.com/blog/pretty-pink-flower-cake/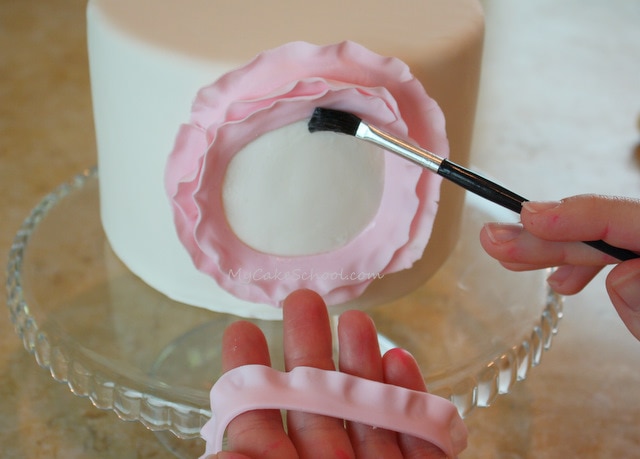 Thank you so much! i've seen the pic and i've even pinned the tutorial but i've never put both of them toghether.
Thanks for the input ladies! So I'm going to attempt the cake this weekend for a friend's bridal shower. The cake will be covered in crusting buttercream and I worry about the weight of the gumpaste flowers. I hope it ends upworking out!
looking forward to seeing the end result