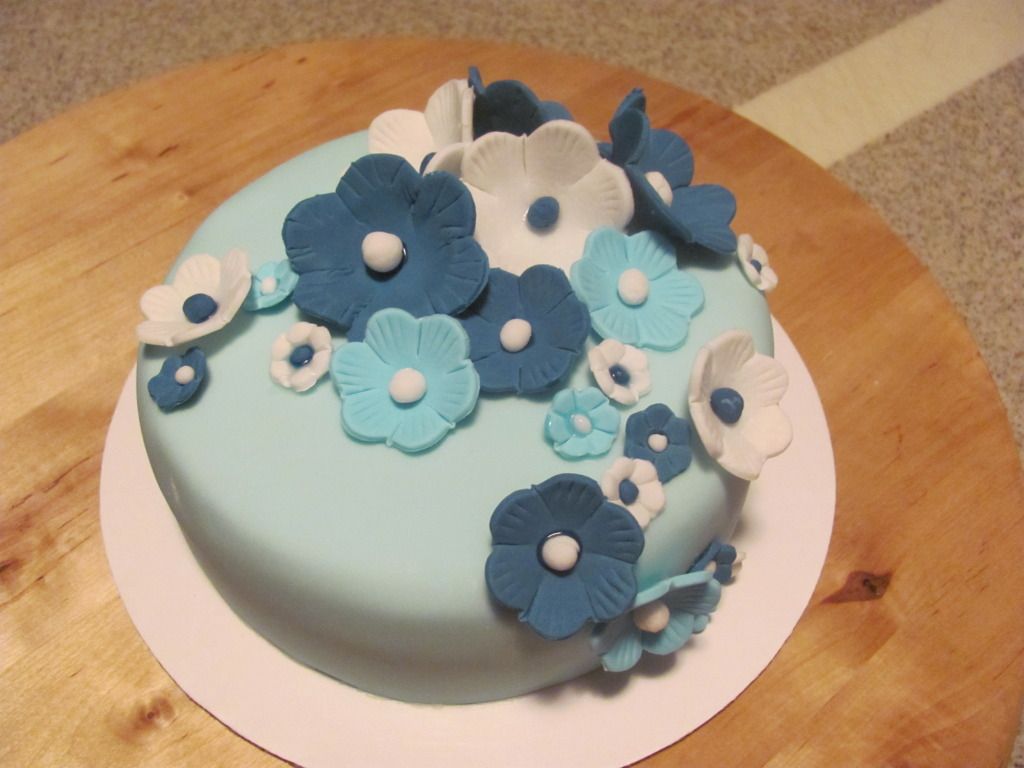 It is too hot here for me to be outside, I don't like the heat and I realized this afternoon I would actually have the house to myself so I planned on doing some cake decorating, just for fun.

I have been really wanting to try the WASC recipe, so I made that, half batch, early this morning and baked up a small 6" round and used the rest for cupcake. Then this afternoon I pulled out some baby blue fondant I had and made the flowers with gum paste. I bought the Wilton brand a few days ago just to see what it was like to work with.

I could have just sat and decorated all day. This is a pretty simple design but I am still learning how to work with materials. Next thing I want to tackle is sharp edges on the cake.
Very nice! I like how your flower petals tilt. "Practice makes perfect."