I don't make cookies often and I am self taught. I am always thrilled when they look half way decent. The "pink" is from the bridesmaids dresses. I will make some solid white ones as well.

Vonda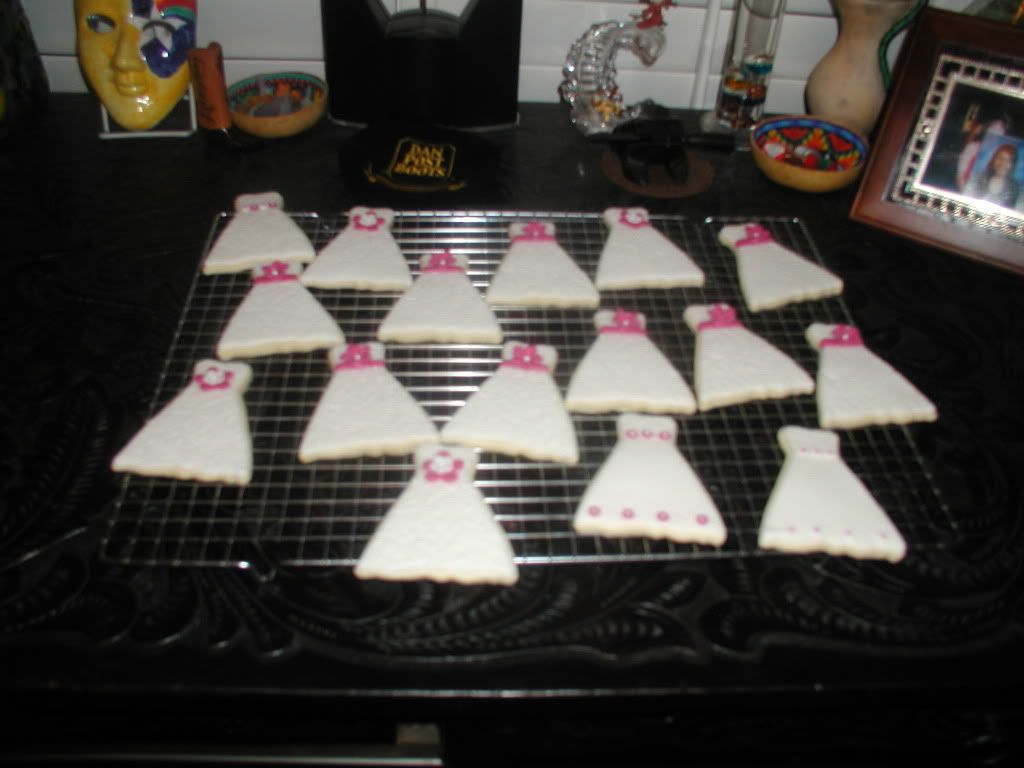 They're pretty, I'm sure they will like them!
Thank you. I'm not a fan of the pink. I also did solid white ones that I think look much classier.

Vonda
The white ones.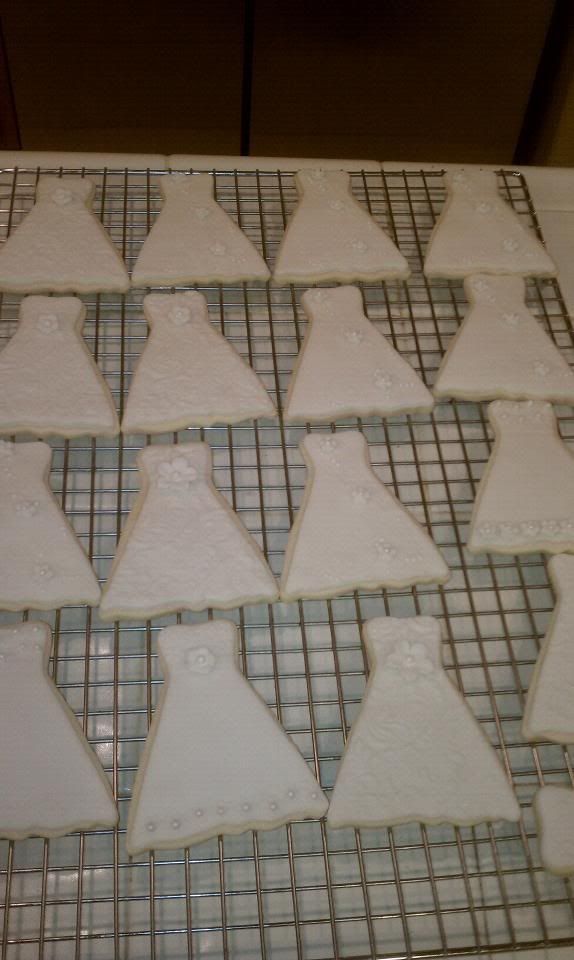 Good for you -- great job!