I need help. I'm not sure how I should go about attaching the fondant rope to the side of the tiers. I have made many cakes with different decor that I can attach fairly easy, but not ropes like these. Help!

Thanks!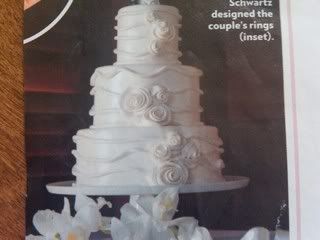 The image didn't attach. (If you're trying to use the "attachment to post" feature on CC it isn't currently functional).

Coral3 has posted helpful advice:


Quote:
Originally Posted by
Coral3
If you want a photo to show up in your post, here's how:
First upload the photo into an online photo site like Photobucket (getting a photobucket account is easy and FREE) then just copy the photo's image code (IMG Code) from photobucket and paste it into your post. Then when you hit 'submit comment' the photo will display in the thread. Easy.
Photobucket is here:
http://photobucket.com/
I'm pretty sure you can also use Flickr like this too - just look for the image code (IMG code) and copy and paste it.



HTH
Are you attaching it to a fondant covered cake or a buttercream covered cake? If it's fondant to fondant water would work but I am paranoid and would probably use melted chocolate.

Fondant ropes on buttercream I'm unsure of because the weight might be an issue. Normally I use buttercream or piping gel to attach fondant decision to BC cake.
It will be fondant attached to fondant. I have always used water in the past with other decor, but nothing like ropes.
I like to use gum glue. Piping gel would work too.

The main trick I would suggest is to use straight pins that you have sterilized and stick them into the cake at various points before you put the rope on the cake. Stick the pins in your cake at a bit of an upward angle, and that way the tiny pin holes will be covered by your rope. The pins will help support the weight of the rope while your adhesive dries. I did this for a pillow cake and it worked great!