So I am pretty new to the cake decorating world- It is my new hobby that I am in love with. I'd like to post the 3 cakes I have made thus far. Each time is a learning experience and I am always itching for new cakes to make- kind of wish I knew more people looking for home bakers to make cakes for their parties!





1) Thomas the train- first cake ever made using mm fondant. Used two 9x13 sheet cakes cut in 3's to stack in the shape of thomas. Smokestack is a painted marshmallow. Face is made of mm fondant on a candy stick. It took a couple of nights to complete with the help of a friend (it was for her son's 5th bday). We concentrated so much on thomas, that the sheet cakes it sat on got neglected big time lol.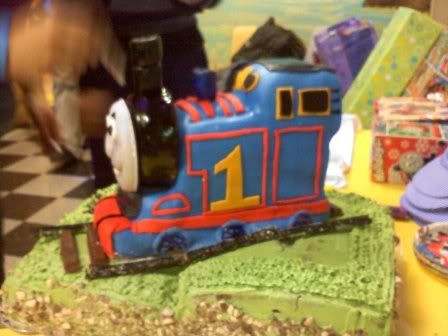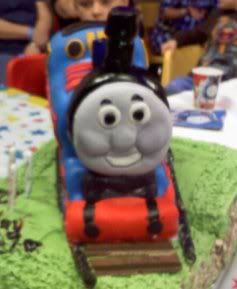 2.) baby shower cupcake- found this picture online and wanted to try it out. Made black forest cupcakes and used wilton premade colored fondant for the ease. Square cutouts of the fondants laid on a white piece for the blanket. Satin ice fondant tinted with copper was also used for the head and edible marker for the eyes and mouth.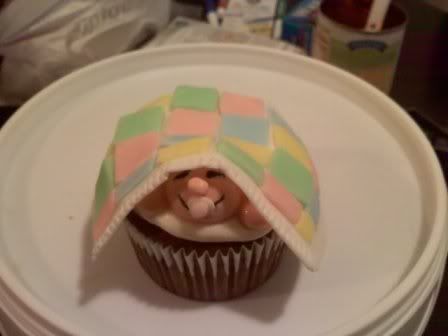 3.) Golf cake for a family bday. Used satin ice fondant, it is half vanilla cake with buttercream frosting, and half chocolate with cream cheese frosting. It was kind of a rush job, took me about 5 hours on Sat night. Colored the green tee hole fondant with americoler liquid color and some of the powder as well to acheieve the dark green. I also used the same colors to tint the buttercream around the bunkers (crushed nilla wafers) and bottom layer of the cake. Had a little bit of issues with the fondant cracking a little in the corners, you can see one of the patch jobs in the pic lol- can't wait to get "The mat" in from sweet wise, should make it a whole lot easier. The golfman, balls, and flag are plastic.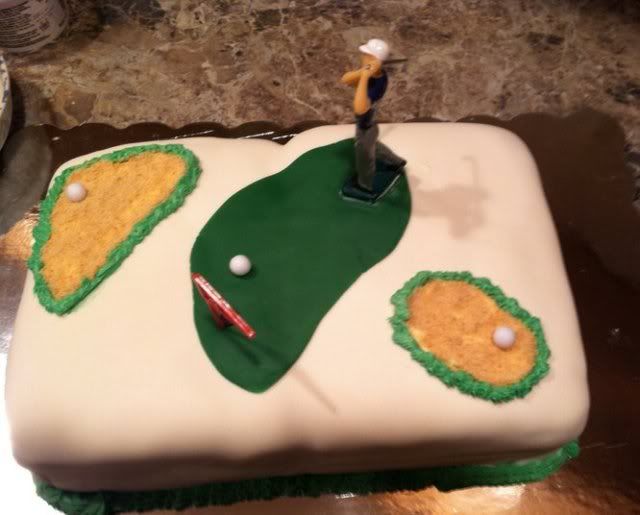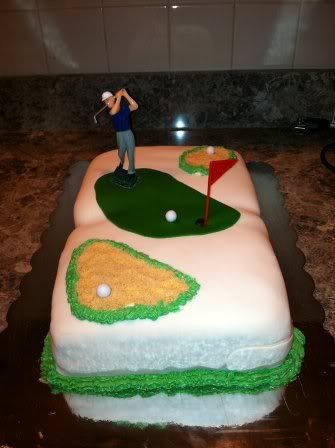 My next attempt is a stacked book cake with grad cap for my cousins grad party, and a pregnant belly baby shower cake for a friend of a friend. I am super excited- also just orders the mat from sweet wise, along with the funky letter tappits and cake leveler from wilton (my hand is not steady) lol
Welcome KeLs3784!!!! You will love CC, you can learn so much from the members on here. Your cakes are beautiful! You should add them to your account pictures and they will show up on the main page under the most recent photos and everyone will get a chance to see! Not everyone reads the posts...

I'm no pro, just learning, but feel free to contact me if you need anything!

Lisa