I'm making a pirate boat cake for my sons 1st birthday... July 1st!

I'm planning on using vegan MMF to cover the ship.. I thought it would be easier if I cut the textured (wood grain) fondant into strips... then stick each individual strip on the cake side by side, etc...

I dont have much experience with fondant so I thought it would be easier if I did strip by strip rather then cover the cake in one large sheet...
I guess I dont want there to be lumps and such!

would this be possible? or would they fall off ?
You can to it piece by piece, but I would be concerned about slippage. Why not use your tools to carve (draw) the lines on the fondant. Then paint with your brown gel color. You can do different areas of the fondant, let it dry then go back over with diluted brown and it makes a wood grain effect.
Strip by strip is too much work!

Color your fondant 3 shades of brown: dark, medium, & light.
Roll out each into a log.
Twist all 3 logs together--don't knead, twist--and then roll out a piece to cover your ship.

After it's covered, take an edge (non-sharp side of a knife, the edge of a plastic ruler, a thin paint brush handle, etc.) and mark in your "planks". Make a few ovals for knots. Use a small tip, #1 or #1, and make a few nailheads. DONE!

That's how I did the hardwood floor under the figures.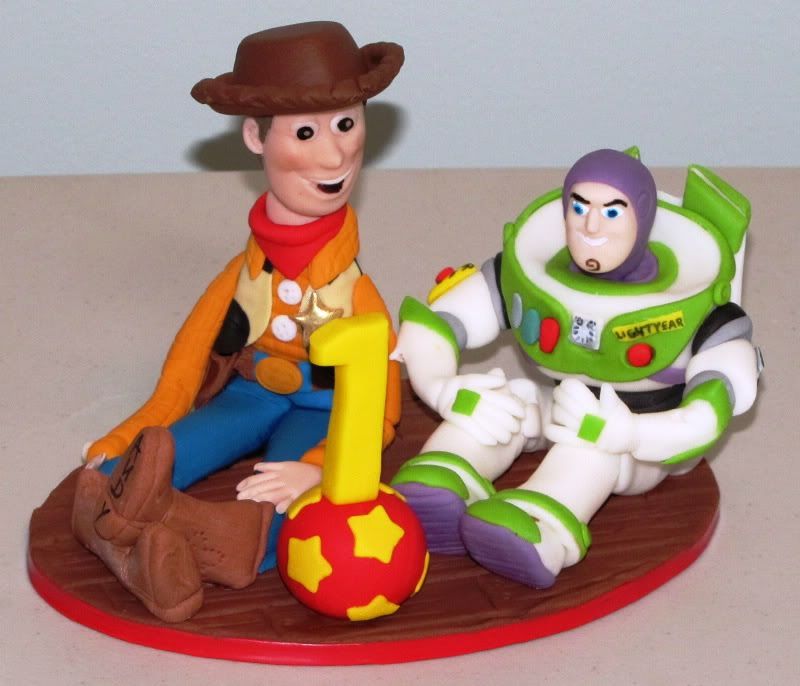 Rae
I tried both ways, and what I can say is you would think that piece by piece would be easier, but its not.. especially if you are carvint the cake, the panels can slip, and with the cake being carved, the full sheet of fondant provides a little support. I have done a big piece over the cake, then put little panels on it.. and even if you use straight brown, you can just make the woodgrain/nail impressions with a tool and put little strips up so you still have the look you are going for.
For my Veggie Tales cake(my avatar picture) I did the boards strip by strip. I cut out the strips, made the woodgraing and nail holes, then attached them to the cake. I don't remember having any problems with attaching or any slipping. It was very time consuming but I think it was worth it. I have tried woodgrain using one piece and it is easier, but I prefer the individual pieces