Although we didn't win the live competition, we were very happy with our outcome! Carolyn and I were assigned to the fruits : strawberry, lemon, and bitter melon to incorporate them into a Spring theme wedding cake. Here is our cake, and the molds I made to help our work! We had 3 hrs to complete!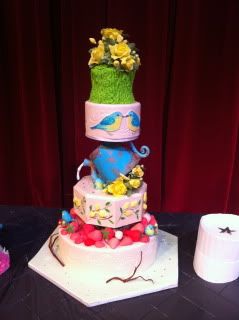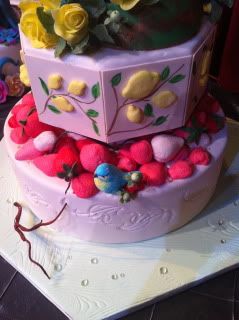 The strawberry molds that I've shared in a recent post, I made different sizes, and also different shades as it is Spring they are not all ripe yet!



Not a lot of people are familiar with bitter melon, it's a fat cucumber looking plant, with a very weird skin, kinda like a toad, so I wanted to make a press mold to use only it's texture and color on our top tier. First I made it out of clay, then made a mold of it.



Then I made a 2 piece 3D bird mold, on this pic you see a bird I painted brownish, on the cake I painted them blue with yellow throat.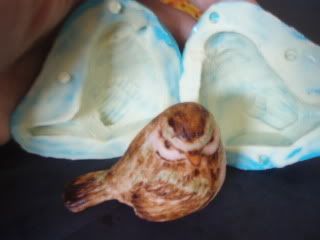 Hope you like