I wanted to share this with you. A cake I made for the VA cake show. Won first place in division, and decorators choice too!
I made molds for the 2 Buddhas, Lord Ganasha (the cake topper) and those elephants on the middle tier.
I used silicone spread, and silicone plastique to make those molds.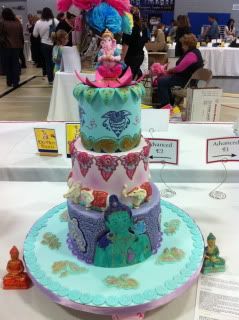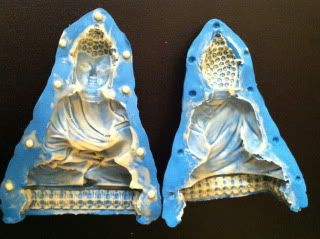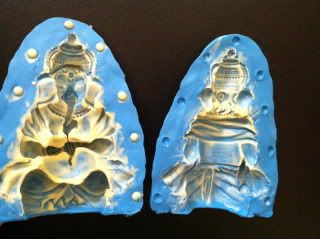 omg.......that is one beautiful cake......congratulations.......was it hard to make the mold?
That is stunning! The molds are perfect
You deserved the win!! Thank you for sharing
Thank you!


@Robin no it was not hard to make them! I make custom molds on the daily bases for sale for cake decorators around the world so I practice a lot!
Difficult sometimes making a mold of figurines positioned a certain way.
A lot of times I sculpt my own figurines out of non-toxic clay for molding, and I position them in a way that will be easy to mold them!
Congratulations! What a stunning cake, unbelievable detail! A well earned win!
Thank you!