I'm still working on this design for a bridal shower cake for next Saturday (short notice). She just sent me a copy of the shower invitation, and it has this queen anne's lace flower on it. I searched, but I couldn't find any threads about it.

Can anyone help me figure out how to make this flower? The design is still not set in stone, so I could do either 3D out of gumpaste / fondant or somehow piped onto the cake (I use indydebi's buttercream).

I was going to attach the invitation, but it has all of her personal info on it. I'll edit it and attach just the flower design in a minute.

Can anyone help?
Trying again: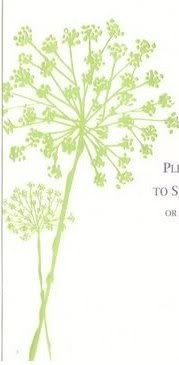 That looks way too delicate to be done out of gumpaste, IMHO. If you have great piping skills, that would be the way to go.
If you made this from fondant/gp I think you'd end up using mostly floral wire with tiny amounts of paste at the end - meh! This is a gorgeous design to pipe, though. I'd hint at another design! I just don't feel like a cake with that design piped onto it would be baby showerish. Gorgeous but not showerish!
How would you pipe the flower part? Just use a tip 1 or is there another tip that would make it look more flower-y?