I have a friend who doesnt like fondant, but she wants zebra and leopard print on her cake, can I paint this on BC? I know I can do the zebra in fondant on top of the BC, but never painted it, and I don't think cutting out a leopard print in fondant would look good. Any suggestions?
Get yourself a stencil at a crafts store, some black( or other colors ) petal or luster dust. Mix with some extract or alcohol and with a light touch and a small brush, start painting. After a while, you'll be able to freehand the pattern and won't need the stencils anymore.
Hi, i persoanlly would make some black modeling chocolate (maybe with just a little bit of fondant(your choice). I would let my b/c set up . Then i would roll my modeling chocolate thin and cut out zebra stripes and apply to cake. This will taste very good and look very good in my opinion. I try to use modeling chocolate over fondant anytime i can. hth
I do fondant zebra all the time, and I have painted several zebra and leopard print free hand, so thats not what I am worried about. Its being able to do this on BC, not fondant. I have one done these techniques on fondant before! I am worried the BC will bleed the colors, or soften the BC and smush it a little...
ok, why don,t you smear some b/c icing on a cake board. let it crust, then try using just black gel color(don,t use any alcohol of any kind) and free hand paint some stripes. Then , why don,t you do another board, then using black b/c, freehand using this back with a tip and draw out these zebra stipes. hth
I was hoping I could get an answer from someone who has tried it or knows it will or wont work before I go make an entire batch of BC just to practice with lol!
I used regular wilton black and brown on indydebi's crusting buttercream for a leopard print purse cake for my mom. I screwed it up and made the spots black with brown around them instead of the opposite like they should have been and I could've made them a lot bigger but I was experimenting ( I had never painted on b/c either) and was kinda scared. It turned out ok, nobody made fun of it to my face anyway
I'll try to attach a pic here and if I can't I'll upload it to my pics.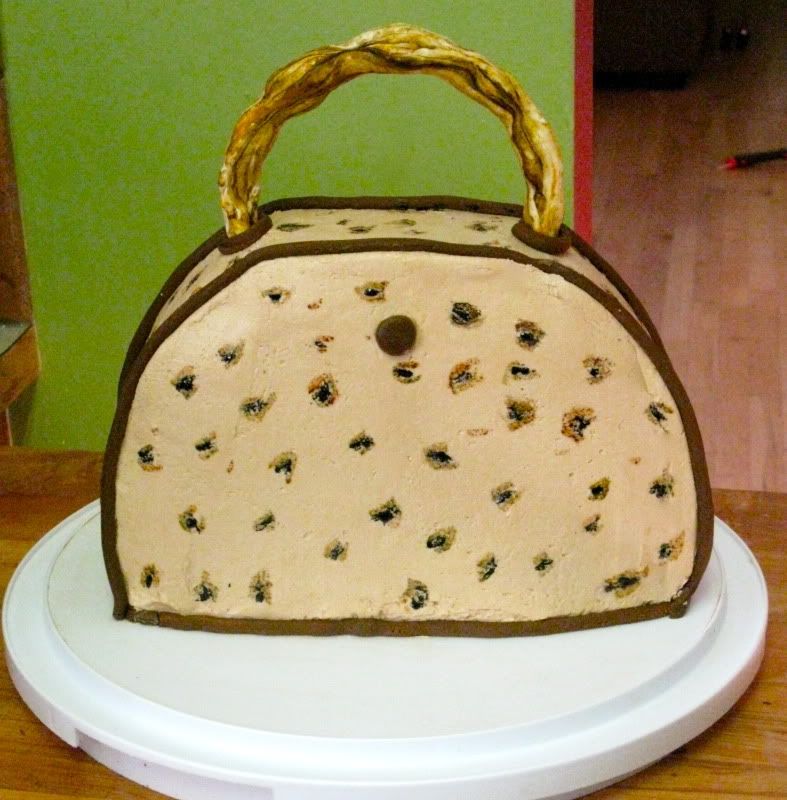 I have painted animal prints on buttercream using Americolor food colors and Everclear. Don't make it too liquidy. It has worked very well for me and gotten me out of several jams.