What is the best tip to use for a cupcake wreath??? And do I do each cupcake, then assemble? or Assemble then ice?
Want it to be realistic looking...
TIA
I would layout the cupcakes first in a wreath pattern.Then glue them down with a bit of icing.I use the large leaf tip 362 I think....It will be too hard to do each cupcake first....
I did one a few years ago.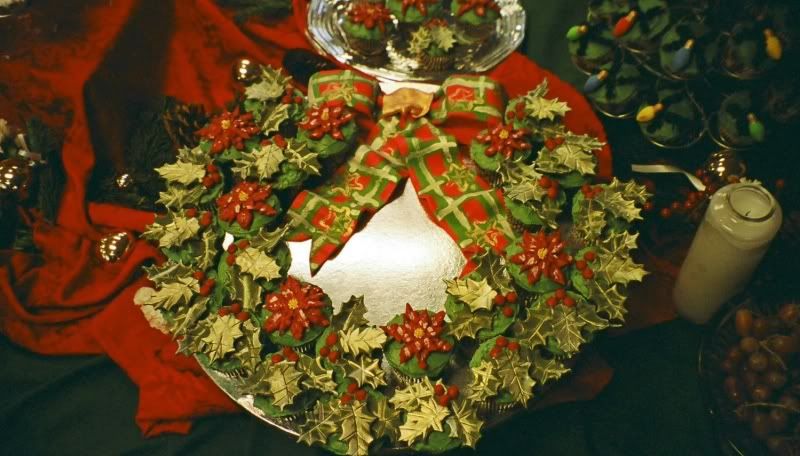 Before icing them, I placed them where I wanted them, picked each one up, iced it, and then stuck it in place (I use scotch tape rolled onto itself). Some were iced plain green and others had a poinsettia piped directly onto the cupcake.

I didn't want it to be a "pull apart". I wanted people to be able to pick one up and have it be individually iced. The shape I used was a open top circle so that the large bow would sit directly on the board and not on top of any cupcakes (making those hard to get at).

After all the iced cupcakes were stuck down, I added holly leaves and berries.

Rae
WOW
That is really beautiful!!!