i want to make a beatles cake for my dh for his birthday, but im still new at this. how do you all do the wording and the silhouettes? do u just do it on wax or parchment paper with RI over a template?
thanks for your help!
I cut out my words & yellow sub using an exacto knife on fondant.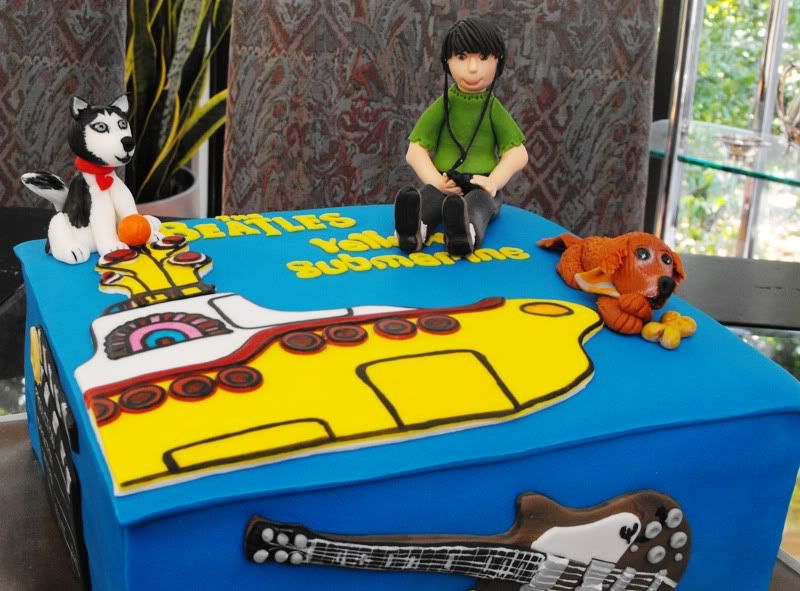 Rae