Has anybody used this kit?. I bought one and I am really dissapointed.

When I try to make the hill, it always leaves a mark where the two mould meet. The material of the mould for the hill is made out of soft rubber and it is hard to press the gumpaste with a rubber mould.

Then, the hight of the hill does not match the hight of the former for the sole, plus it is so slippery that is is difficult to keep the gumpaste sole in place. Just keeps slipping down and off the former.

It is a $80 Dlls. product
.

Please I need your help. am I doing something wrong?
I took a class with Stephen Benison and we used the kit. I love the shoes it produces.

Make a sausage of gum paste and press it into the heel mold, working it from the wide end to the thin end.

If you use very fresh gum paste and glue the 2 pieces of the heel together right away, you can scrape away the mold line. Let it dry upside down (on the thick end of the heel) for several days and then take some of the same colored gum paste and rub it over the seam. It'll disappear pretty well.

Use a dab of shortening at the very rear of the cut out gum paste to hold the sole to the plastic shaper. The very back of the sole need to line up with the very rear of the shaper.

When attaching the heel to the shoe, make a thin "pad" of fresh fondant the same shape as the wide end of the heel and put it between the dry heel and the dry sole. You can see it in my photo.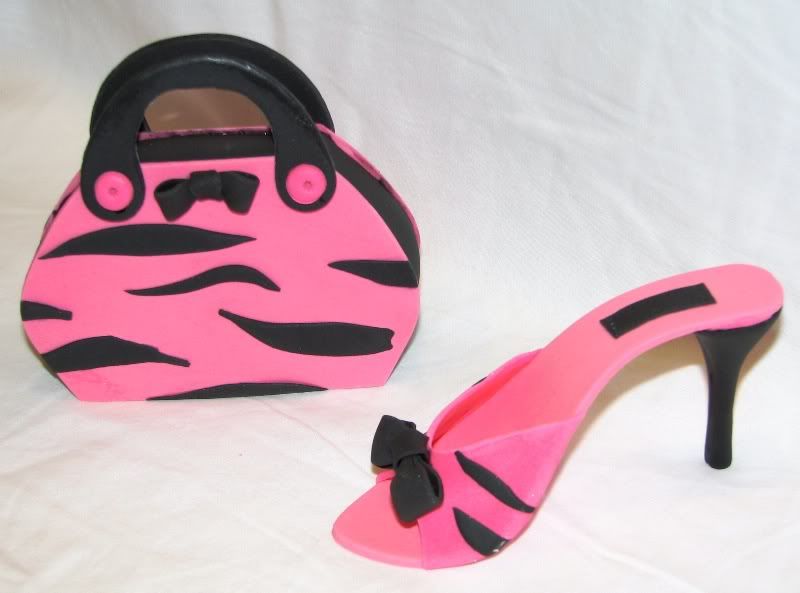 HTH
Rae
Thank you very much BlakesCakes, for your advises.

I will follow your instructions. I appreciate your kindness.

Linda