I would like to do something similar for a friends baby shower ,. does anyone know how to make the metallic looking frosting/icing that is used on the cakes pictured below?? thank you for your help

[img]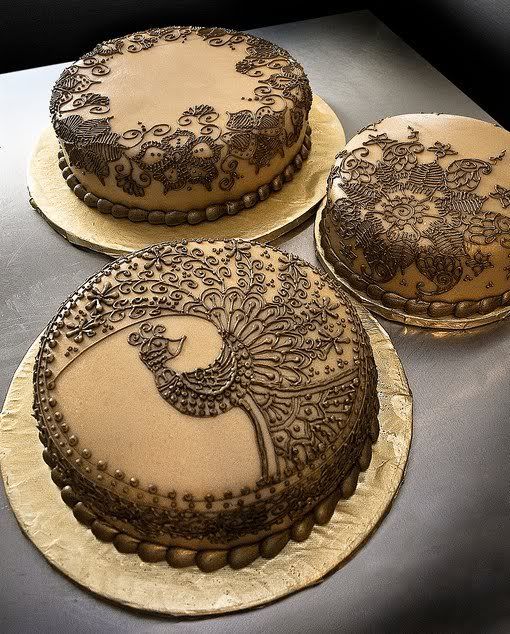 [/img]
To me it looks like tan/goldy brown fondant, piped with black royal icing, then the whole thing is airbrushed with a metallic bronze.
I must need more coffee....
That process never even entered my mind thank you
Geoff - Its also highly likely all that piping is done in piped chocolate!! Should have said that last when I last posted, but only remembered after I shut down my computer


Good luck with it!