I had a birthday cake to do this week, and it went *mostly* well. I used the high density roller to smooth the icing (Indydebi's recipe). It works okay, until I get to the corners. When I smooth the sides, it creates a "lip" of frosting on the top. When I smooth that down from the top, the "lip" of frosting moves to the side. When I am able to get it completely smooth, I'm left with a crease on the side of the cake.

I'm going to try to post a picture of what I mean.

Any idea what I'm doing wrong?
So the picture didn't post. Does anyone know what I'm talking about? Or do I just sound crazy?


Trying again . . . Aha! Do you see that seam around the top of each tier? How do I get rid of that? It's driving me crazy!!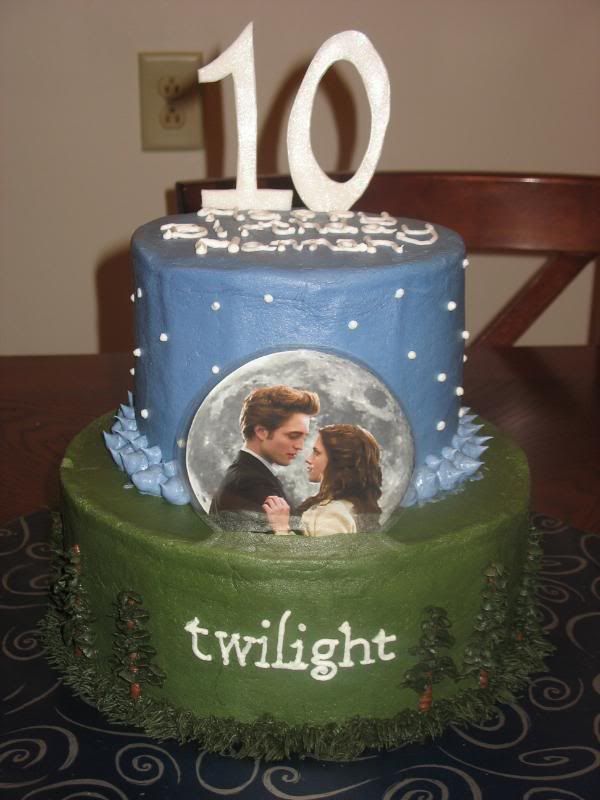 I love the melvira method! My first thought is you used too much pressure and/or waited until the icing had crusted a bit too long.

When I get the lip (melvira the sides, and a lip forms on the top edge), I use the most gentlest touch ever to roller from the outside edge in toward the center. I mean barely touching the cake.

it takes some practice, but dont' give up! I refuse to do ANY cakes without my handy dandy roller since I discovered this method!
i always thought it was too much frosting on the top when it did that
If I get that I just scrap that part off before decorating and smooth it out...always works for me. but like Indydebi said...you have to use the slightest touch!
Debi - how long do you wait before you start rolling? I only waited about 5 minutes before I started, but I couldn't get it flat, so I kept at it. I probably worked with the roller for 10 minutes or so on each tier.