Hello from France

I would like to make a cake decorated with sugarpast for Mother's days Sunday.

I'd like to make a chocolate mousse inside, but my cake will not go in fridge, with sugarpaste!

Do you have a recipe for me ?

I don't speak well, but I have a dictionary
.........

Thanks for your help.
Hello engensinnig

thank's for your response
i found "Chocolate Frosting" but not chocolat fudge is it the same
When you make a cake decorating with sugarpast what did you put inside your cake ?
have you many recipes ?
Because i use jam and Nutella, and I want to change.
Yes the chocolate frosting is the same thing. It's like a chocolate buttercream with melted chocolate and tastes really good. It's divine with dulche de leche as filling in a chocolate cake!
I usually fill my cakes with different mousses - raspberry, strawberry, lime, coconut, blueberry, vanilla, lemon
And ganache - dark, milk, white, caramel
I cover the cake with buttercream before applying the fondant.
Thank egensinnig

how do you make a mousse
if you put egg's white ou must fridg ?
and if you put cream you must too

Could you give just the basic recipe and after i make a different parfum
Thank for your help
have a nice day
Thank you
I just make a butter cream
with butter, milk, orange jus, icing sugar and Grand Marnier
it's wonderful
because my cake is half chocolat , half orange Grand Marnier.
but did the cake with this butter cream can stay outside fridge ?

I'm going to see the recipe you give me the adress
Bye egensinning
I think you can leave it out - but I'm not a buttercream expert
Thank you
my butter cream was very good
my cake stay out of fridge 2 day and it's very good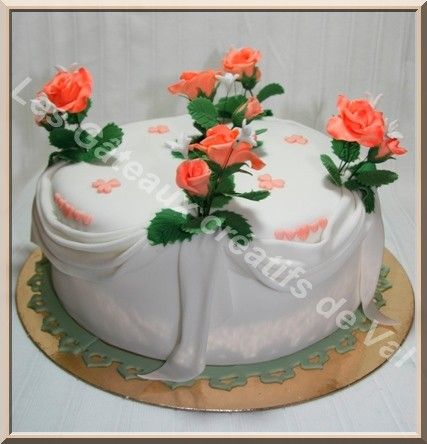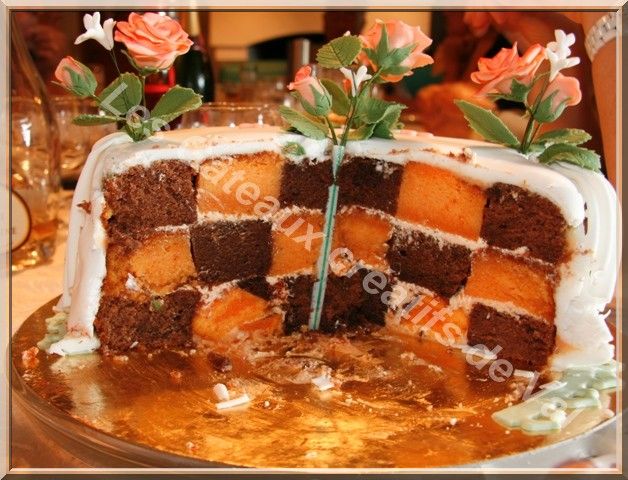 Oh that looks beautiful and yummy!
Thank you