Well, this cake isn't exactly a disaster, but because of one little issue I can't be entirely happy with the way it turned out. I used buttercream and made a wedding cake using 12", 9" and 6" rounds. I transported the tiers separately, and assembled on site. The bottom two tiers were absolutely fine. However, the buttercream on the top tier wrinkled when I picked it up - badly. The tier was on a base of 1/2 inch foam board, and when I transported it, I had it on a piece of 8 inch cardboard. I used a cake lifter to separate the foam board from the cardboard. I don't know when it happened, sometime from when I picked it up and placed it on top of the cake. When I stepped back and looked at it, the icing was wrinkled all the way around. Luckily the bride wanted 2 1/2 inch wide ribbon around the cake, so it hide most of it, but I am so unhappy with what happened! I should mention that it has rained everyday for the last week (including today, although it wasn't raining when I dropped the cake off) so humidity is high.

What caused this to happen??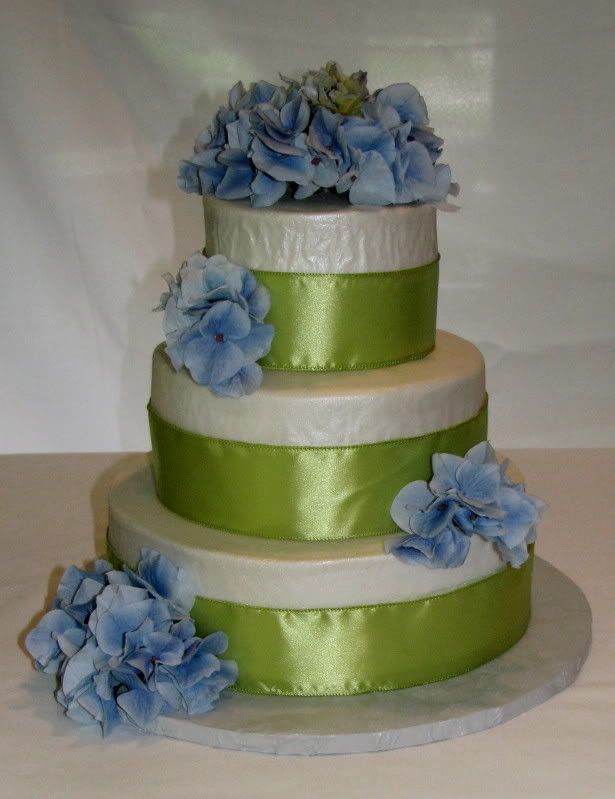 You did the right thing by putting it on the foam board, so it should have been plenty stable. May I ask, did you overwork the buttercream while trying to get it smooth? I have noticed buttercream can get bubbly when it has been repeatedly smoothed.
I noticed that the middle tier sort of looks that way too. I don't know what could have caused the problem but it's a cute cake.
Sometimes a single cardboard cake circle won't be strong enough to hold the weight of the tier. I use foamcore for my cake boards, the 1/4" thick ones, and cover with press and seal wrap to make it food safe.
Whenever I've had wrinkled buttercream, it's always been a case of too much moisture. Either in the air or in the buttercream itself. Haven't had that problem since switching to Sugarshack's recipe which is a higher ratio of fat to liquid.