Cont from "too dark for 60 year man's bday"

Here isanother idea. Is it too girly? (My colors are off but the cake is dark blue, flowers in silver luster or disco dust with the black spots in black disco dust...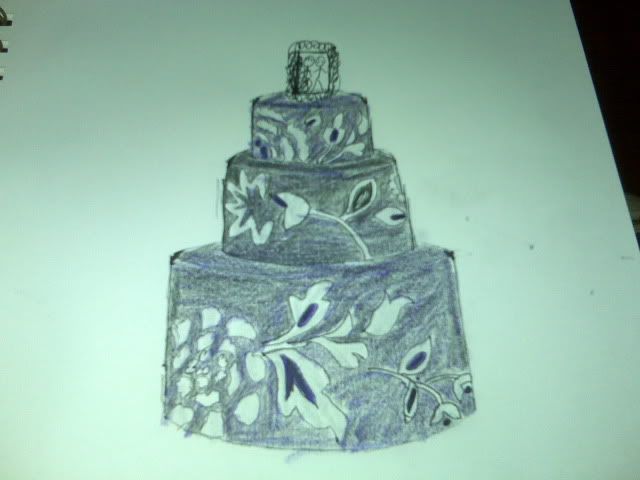 Honestly, yes it's a little girly. No offense, the design is beautiful, I really like it. It's just not manly. I liked the original design. The colors for the background were a little dark, but the design was nice. Maybe white and or silver for background color and accents in the darker colors.

Hopefully someone else ca give you more ideas. Good luck!
Didn't see the original design. this one is beautiful, but yeah, definetly "girly".
Thanks guys! Sine the people who were supposed to send me this art work never did, it isn't even an option now, but I do love the design and might try to find it and do it later.

I agree though, too girly. I think the other one with all the lines, circles and squares will be good! And easier to make. Somehow when throwing a surprise party "easy cake" becomes so important! I'll post a pick in dec of the cake I do.