Since I started cake decorating, my supplies have doubled so I'm trying to reorganize all my tools and I was wondering what people have done . any pics of your set up? I was thinking of a 4-tiered metal rack with lots of plastic snapping boxes?
I keep my tips in a tool-bin, the kind of plastic bin with small plastic drawers that is commonly used for small hardware (screws, bolts, nails, etc) like this:



I keep my bottles of color in a small plastic box (this box happens to be the exact perfect height for the mini Americolor bottles!):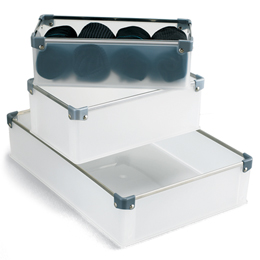 I keep other tools in plastic drawer boxes.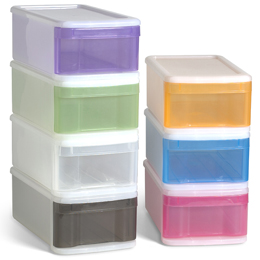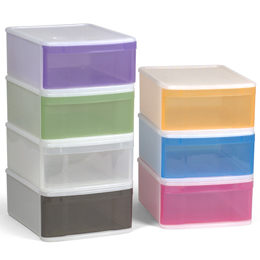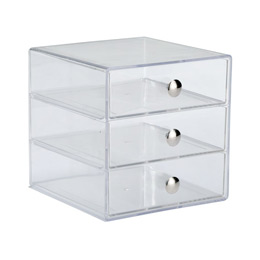 I keep my cookie cutters in plastic baskets.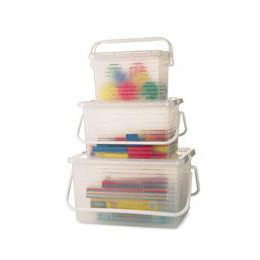 The make great portable storage units: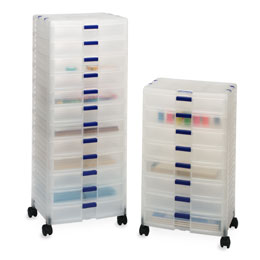 This was a great answer to this post - thanks so much for the pics and suggestions. I'm having the same issue. My stuff is piled up all over the place in this one set of shelves. We're redoing the kitchen soon, so my pans will at least have a "home" if you will.

Question for you pr - does this stuff literally fit in your kitchen? Or have you had to migrate to other rooms in your home? (serious question LOL...)
I have a dedicated "baking cart" where most everything, including my KA lives. Most of the pans are stored in large plastic drawers in the guest room (which is also my craft/sewing room) closet. Other pans that I practically never use (the Wilton character pans from back when I was first starting out learning to decorate) are in a Rubbermaid bin in the basement, cause I'm a packrat, and I don't get rid of stuff, ever!