My boyfriends 24th birthday is coming up, he is a Deputy, Firefighter, and EMT...and I have no idea how I can put these into a cake. I did a firefighter helmet a couple of years ago so thats pretty much out. If anyone has ANY ideas please let me know!!
Wow! Reading everything he does Superman came to mind, lol. You could do the Superman logo with his initial instead of the S.
a fire hydrant w/ a fire dog with a deputy badge around the dog's neck. the badge could be in the same shape as your BF's with the EMT on it.
I like the Superman idea!!
What about a cake with all three agency vehicles responding to an emergency call?

ambulance (EMS)
police car (deputy)
fire truck (firefighter)

Or if he likes old school cartoons, you could use Deputy Dog and dress up his cartoon friends as EMTs and firefighters.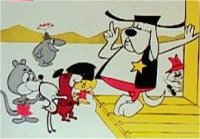 I did a Groom's Cake and took the Patch from the Police dept and put it on the Cake. You might want to check in and see if they have a Patch off the uniform. Just an Idea, Good Luck!!!