I've been contact by a potential bride with a cake she has fallen madly in love with. I want to get a better idea of what the tier sizes are so I can get somewhat of an accurate quote for her. Do you think this is a 6, 8, 10, 12 and each tier about 6 inches high, or 8? She fell in love with these butterflies and found the picture on etsy.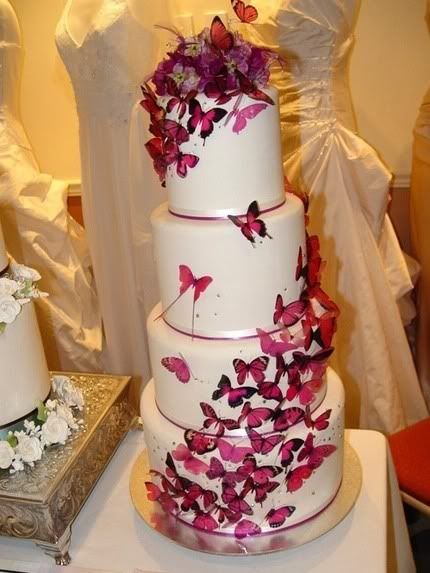 Thanks!
I think you're right about the sizes, but as long as you kept the spacing the same, it could be done with bigger tiers if you needed to feed more people.
Thank you so much for the fast response!

I think the bride really likes the height on this cake. I just wasn't sure if they were 6, or 8 inches high.
That's probably a dummy cake and they usually come 3" or 4" high so you're right about 6 or 8 inches. It looks taller than it is wide on top so I would guess 8".