First time using Buttercream icing....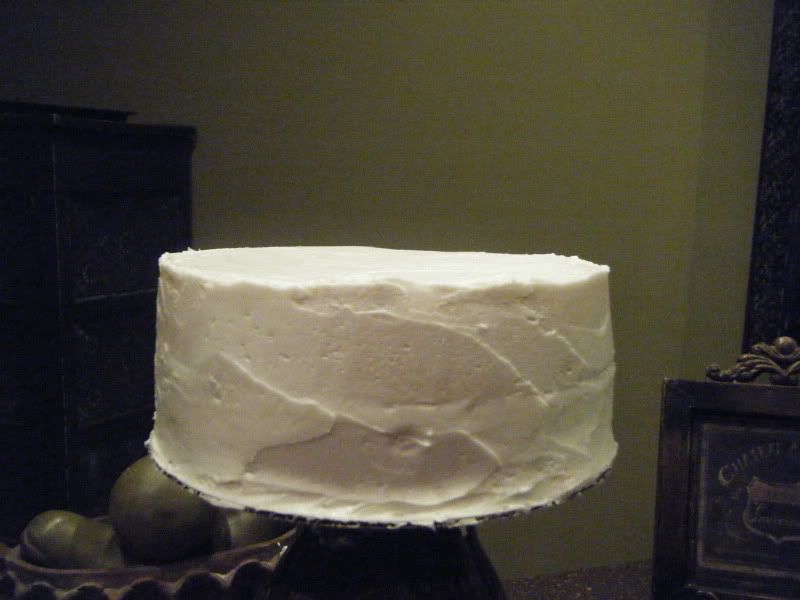 A proper, heavy based turntable is a great investment.
Couldn't make it without one.
start with a nice heaping pile of BC spread it all over, to smooth for a great finish you need a bench scraper and VERY hot water run bench scraper under the hot water shake off excess DO NOT DRY start around the sides in long passes, then take a off set spatula and repeat. HTH
I believe Jennifer Dontz never used a turntable and her cakes are AWESSSSSOME!!!!
I have an inexpensive kitchen lazy susan that I use. I also will put my turn table on top of the lazy susan for added benefit.
I use the wilton cheapie plastic turntable; I think it's under $10? Someday I'll upgrade...