I need an edible image of the first cav patch. I am putting it on a half sheet cake so i would like for it to be pretty big to go right in the middle of the cake.

I need it for April 18th so I would need it before then.

I have scoured the internet and can't find anything and this is what my grandmother wants.

This is what the patch looks like.

TIA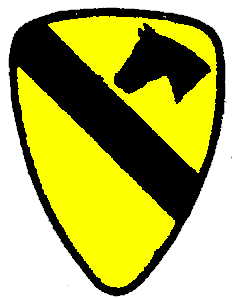 When I need an edible image I call my local grocery store and take in the picture I want and they do it for $5.00 as long as it is not a copyrighted image.
Most grocery store bakeries can print it for you. Have you considered doing a FBCT? I bet that would turn out great too.
I am going to try a FBCT and see how she likes it. I just have to travel with it so I am trying to go easy and that is what she asked for.