Good evening all
tomorrow some friends and I are having a birthday party for a very good friend. There will only be 5 of us so I'm definitely thinking only 1 tier. Plus I'm a little broke so little to no fondant would be awesome


Any ideas or pictures? When I asked her what kind she wanted she said 'Whimsical, like Alice in Wonderland' .... o.O I don't know where to go from there, she's 22 so I think she wanted Alice as a reference and not actual characters/locations
Any advice would be fantastic!
Personally I think the tiers are what gives it the whimsical/mad hatter look. It makes it appear to be floating. I've found a couple of pics on the net that I'll try to attach for you just to give you an idea what it will look like with a single layer.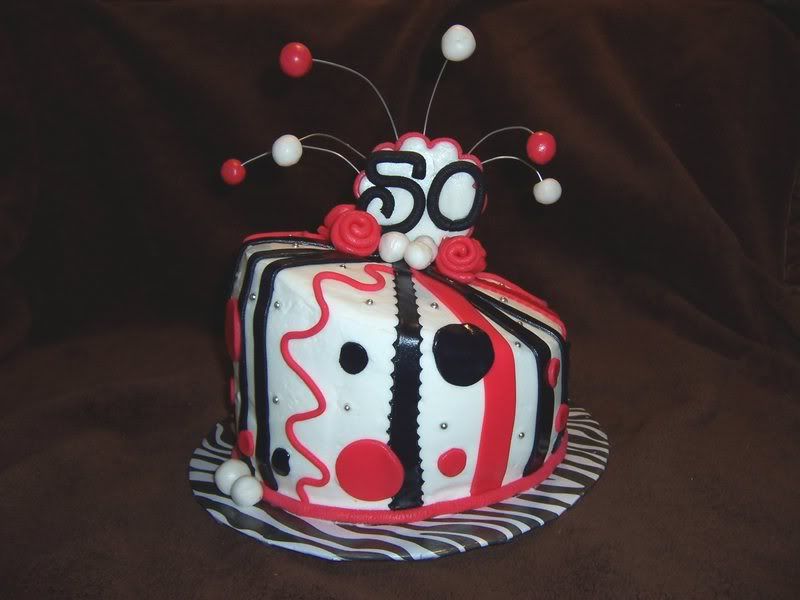 I'm thinking maybe you could also try a tapered cake where the top is larger than the bottom or a whimsical tiered cake with mini sizes or smaller 2 layers. If you don't have the mini sized pans maybe you could carve them out of a larger cake. Just a though.

Hope this helps.
thanks
the photos do help!
Here's a nice single layer one with what looks like icing with fondant accent pieces and it has a tapered look to it aswell!

http://cakecentral.com/modules.php?name=gallery&file=displayimage&pid=1261355

If you do a search under "whimsical or tapered or even alice in wonderland" you will get lots of hits.

Does she have certain colours she likes? I would definitely incorporate that and to keep it easy either do some circle cut outs or stripes or something of that nature. I'll see if I can come up with some more for you.
Xsticher -- That little cake was beautiful!!
oh wow! The instructions were so clear. Thanks for sharing that!