I need ideas, I am making a small stacked (2 tiers) wedding cake, to roughly feed 25-30 people. I would prefer round since I have the pans already, but I would be willing to buy square also.

I tried searching the gallery, but I can't find many. So show me any small wedding cakes you have done...look for somethign fairly simple, as its a second wedding and the bride is on a limited budge.
One of my faves. If I recall correctly it was a 6" and an 8".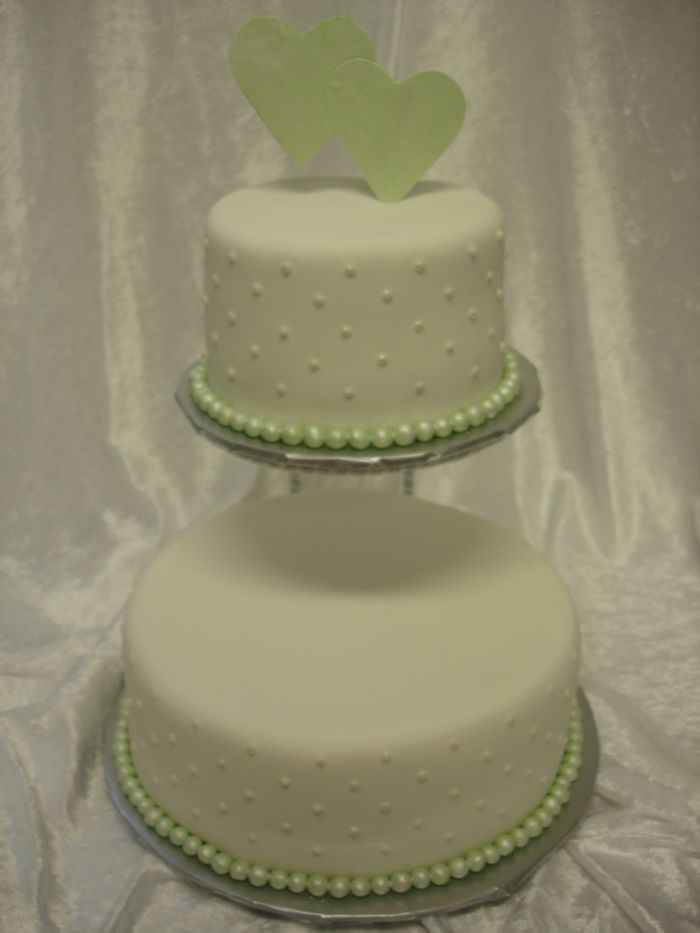 Dang. The cake pic that ate the message board. Sorry.
Look at the 3 tiers and just forgo the bottom tier. Same cake, smaller size. And there are SO many 3 tiered wonders to be amazed with on this site!


Very pretty cake chutzpah!
here are a few that I have done maybe you can get some idea..

www.cakecentral.com/cake-photo_1223314.html

www.cakecentral.com/cake-photo_1252677.html

www.cakecentral.com/cake-photo_1200950.html
Here's a small one I did recently. 6",8", and 10" tiers. I even used a dummy for the 10", the couple kept the 6", and all the guests had cake...how's that for your small wedding! lol


http://www.cakecentral.com/cake-photo_1246234.html


Anya