I am doing a bridal show tomorrow and finished up my display cakes yesterday and am baking samples today. I am leaving in a little while to set up. What do you all think of my cakes? Oh the one on the silver stand will have a boarder added to the bottom when I get there. Inspiration was taken from a few cakes here on CC and then some I saw in magazines and books.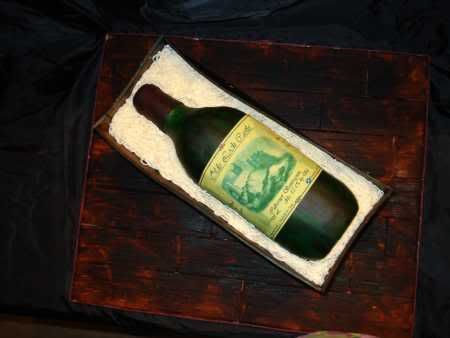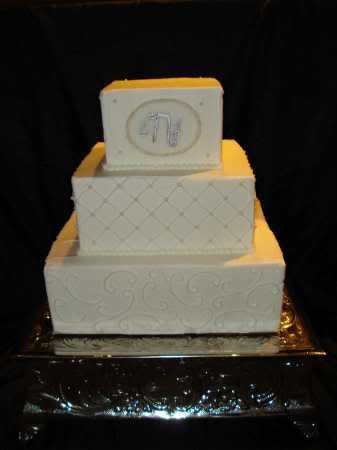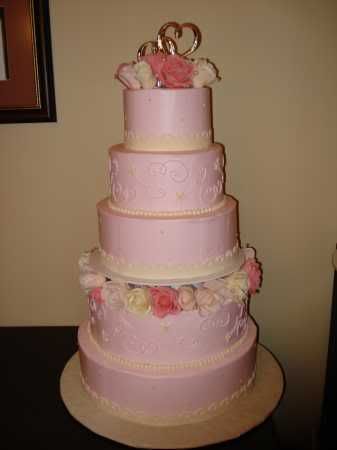 Very pretty! The green one is bold- I like it.
Wow! Great assortment. You are sure to have one to fit every bride's style! My fav is the last one, with the different tiers.
Those look great! Let us know how it went.
They're terrific! Good luck tomorrow
Good luck and great job on selecting a variety for all tastes, I think that will really help you to get business.
Amazing cakes, good choice for all the brides!
Good Luck!
All are very pretty! I love the white one, good luck tomorrow!
That bottom one is GORGEOUS! Great job!

Good luck with the show!
my favs are the tiffany boxes, the green one and the last one... gorgeous... good luck...
awesome cakes! I really like the last one...it reminds me of scrapbooking, which I don't have time to do any more. and I love the pink one too!
good luck!



melody
You are really talented! I am sure that you will have lots of people book once they see your cakes.
hi Jen,

I met you at the meet up group in Sanford. Your cakes all look awesome, but my favorite is the last one- great for fall!!!! Good Luck and I hope you get so many orders you need to hire and assistant!! Hey I am not that far from you, maybe I can submit my resume in advance!! You'll do great at the show these cakes look awesome
Love them!...Good luck..I love the green one!
Edna