hi Guys

i am thinking of purchasing these wilton silicone moulds for cupcakes.

has anyone ever used them?

is there better alternatives on the market?

thanks for your help
I have the wilton cups & love them. Some people have said on here that they aren't that great but I haven't had any problems with them yet.
I like mine. Use a sturdy cookie sheet underneath them. They clean well. I always get them with a coupon(40-50%off) so I think if they weren't the best, I'd kinda put up with them for the price--lol. Also Hobby Lobby puts there own silicon out with seasonal stuff. Just got a green daisy type flower cake mold for under $2 b/c it was considered part of St. Patrick's Day. Also got a cute medium sized heart--same deal. So watch for those if you like them.
I have those too. I haven't used them yet in the oven, but I have used them for making chocolate cups then I put cheesecake filling in them.
They come out of them easier than anything else I have found.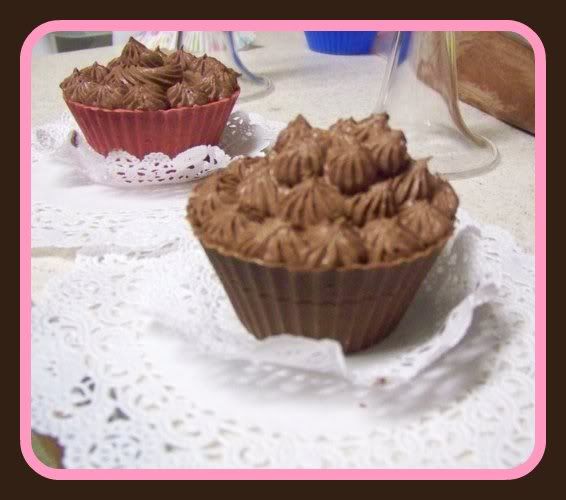 I never thought about using chocolate. That is a great idea. You could use as ice cream cups too. Cute for a party.
I have a bunch of different Wilton silicone cupcake and mini muffin cups and I am completely satisfied with all of them. I threw away all my metal baking tins and only use the silicone now. They are so much easier to clean and they unmold very easily. I was skeptial at first, but used a coupon to get one and went back for more.