I need some serious support right now . . . my 8 month old bulldog Trudie might be going in for exploratory surgery tonight.

She started vomiting this morning (late) when we were still in bed. (I work graveyards so she sleeps with me all day.) She vomited six times within 10 minutes, the last two times there was a bunch of blood in it.

I ran her straight to my office, which is an animal urgent care. We did xrays and saw that she has a large clump of something foreign in her stomach. I think its her toy basket that she was chewing on last week. The worst part is that five days ago I threw that basket out so this has been in there for at least 5 days that I know of.

Not only that, but her blood work shows some elevations that are concerning, as well as she has a gnarly bladder infection. The topper was that while taking xrays we discovered that not only are her knees bad, which we knew, but her hips are literally just floating--shes going to need major orthopedic work really soon.

So, since my boyfriend is out of town working I am here dealing with this all by myself. We decided to hospitalize her with fluids and medications and recheck her xrays in 4-6 hours. If the basket material hasn't moved we will be going in and doing an exploratory to remove the foriegn material.

I am so incredibly stressed out . . . . Trudie is my baby! I know she is a tough, hardy little thing but I am panicked about putting her through something so major.

Keep your fingers crossed for my little girl . . . she needs all the good wishes she can get right now!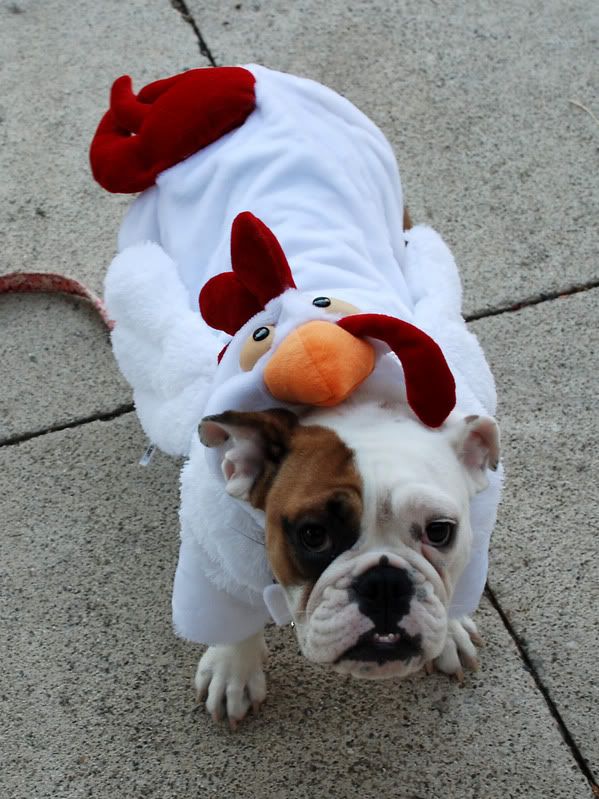 Oh, I'm so sorry you and your puppy are going through this. I hope everything works out well and soon. ((((hugs))))
Oh no! Fingers and paws crossed for you & your baby. Last year I had a foster puppy who ate one of my husband's socks and needed to have it surgically removed. $1200 later he was perfectly fine and ready to romp with his foster brothers as soon as he came home.

Hang in there & feel free to PM me if you need to. Please update as soon as you can.

-Lisa
I hope everything works out for the best for you and your baby .. its hard to believe how attached we become to our furry friends!
Your baby so cute.I pray everything works out well and she's back to her old self soon.
How is your puppy doing? I hope that everything is okay.
How is your cute little puppy doing?
She is doing both better and worse, thanks for asking.

We opted not to do surgery right away after all. Her condition is stable, we can see on xray that some of the pieces had started moving on their own. We did a barium series to make sure that nothing was causing an obstruction and then decided to just try doing xrays once daily to monitor the progress of the wicker pieces. So far she has gotten about half the pieces out, with the rest still sitting in her stomach.

Unfortunately, last night she decided to figure out how to open the drawers that our washer and dryer stand on. One just contains cleaning rags . . . fun to toss around, but nothing that held her attention. The other had old leashes, collars and toys. PARTY! She tore so much stuff up! Unfortunately, she ate two of the silver bones that ran down the leather on her sisters old collar. So now I am not only monitoring her feces for wicker, I have to watch for two silver bones.

We are going in tonight for another xray and if those bones are in there they will show up for sure. We went through such a struggle with her and training her to stay in her crate that the laundry room was a perfect compromise . . . until now. I left her kenneled this afternoon and cried when I left her . . . she hates it!

Its a good things she is so darned cute cause she is a mountain of work!

Thanks everyone for your well wishes . . . it breaks my heart when she isn't feeling well.


She is so cute. I am glad she is doing better kinda of.

We have a 10 month old black lab. She is so cute, when she isn't eating the door molding, or the wall. Yes she is eating the sheet rock!!