I need some inspiration for a blue and gold banquet cake for cubscouts. I need something more elegant than kiddie. We usually really go all out for these banquets. I've thought off all the different cubscout and boyscout emblems and I'm leaning toward doing something with the fleur de lis emblem. But any and all ideas would be greatly appreciated. Really drawing a blank here!!

Valerie
Cub Scouts....I would make a very fine looking go cart(car). In cubscouts colors using the emblem for the decoration on the cart.
I have made cakes for the Blue and Gold Banquet for the past two years. They are pretty simple cakes, but everyone loved them. Here are pictures of the cakes... Hope it helps...

2007 "Arrow of Light Cake"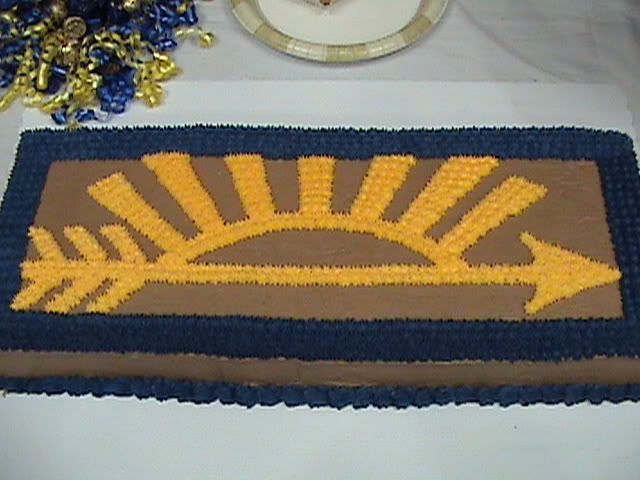 2006 "Fleur de Leis"


Thanks for the ideas! Keep those ideas rolling in. I appreciate any help I can get!