Hi everyone!!!! Yes, I've disappeared again for a few days. I'll probably disappear again over the next few days until they leave on Sunday. By the time they go to bed, I'm flat worn out myself!!
My nephews are in from Texas. We are having such a blast. I'm tired.
Here we are corrupting them: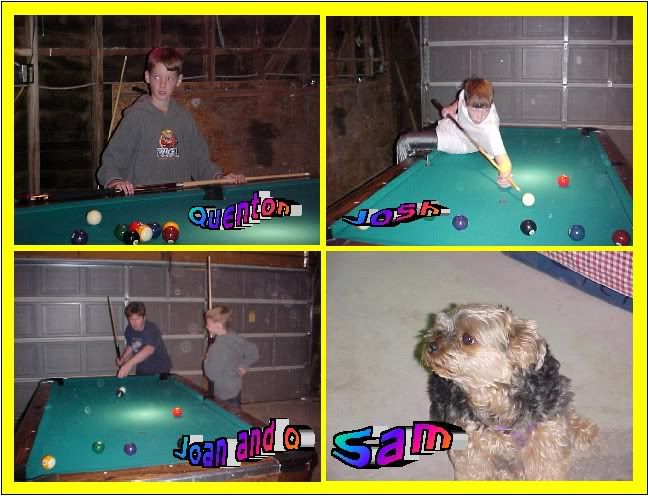 They are actually learning very well. Since they are short, we are letting them lift off the floor.. but they understand these are not the real rules. Other than that... they are becoming little sharks in their own right!! And they are learning the actual BCA regulation rules... not sucker's rules most people know and drive me nuts with.
Oh yeah... never mind the unfinished garage... it's slowly but surely getting turning in to a game room. We need walls!! LOL!!!
We are known as the "cool aunts!" LOL!!!!
(Sam is our boy baby- the girls (kitties) are in the house)