Here are my pictures from the cupcakes I ordered from Georgetown Cupcake!
They were on my doorstep in this box. The foil was like thick bubble wrap, and it was cold.
The box of cupcakes was in the silver bubble wrap. There was an ice pack on the box when I opened the bubble wrap.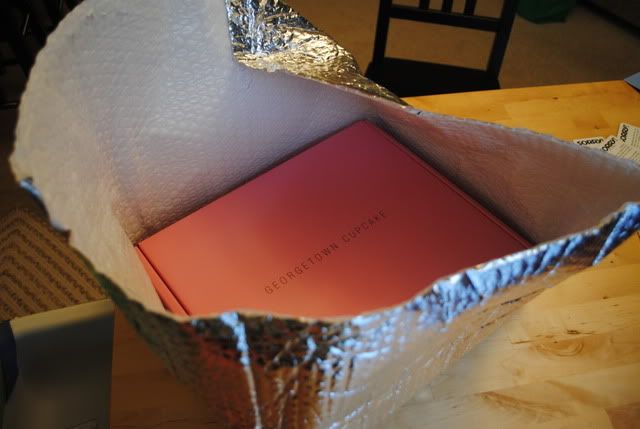 I opened the pink box and here are the cupcakes! Each cupcake had a lollipop-like stick in the middle of it to keep it in place in case the box was turned over. The cupcakes were in PERFECT condition. They were still pretty cold, because after they make and frost their cupcakes for shipping, they freeze them. They package them right when they take them out of the freezer. They still tasted very fresh.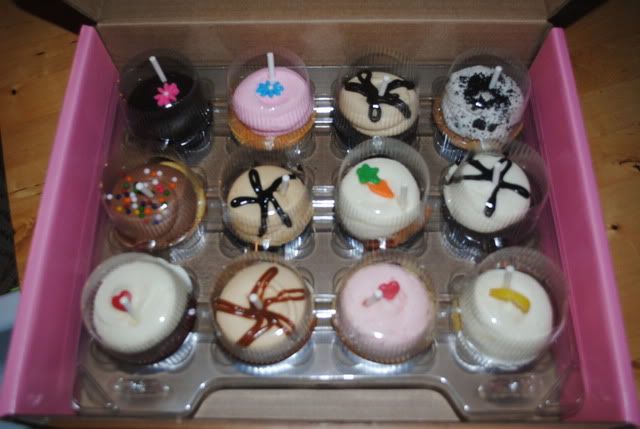 I ordered 12 different kinds. They were very good, some better than others.