Hi Cakers!
This is by far not a Formal Fancy tutorial like many others out in cake land. This is just something I pulled together quickly. Some might think this is nothing major, others may differ. To each their own. =)
For the last 4 ½ years I have NEVER achieved a 2 cake layer. I did it all. Bake strips, flower nails, heating cores, lower oven temperature and other cake tricks. Regardless of what I did, my cakes were always about 1 ½ after leveling. I had to use ½ foam core board so that I can achieve a 4 high cake when both layers were stacked. The cake would rise, but would bake on the cake pan lip.
Very discouraging!
Until, I read a post about collaring. Supposedly, collaring a cake pan will allow your cake to rise additional height and not cook on the lip of your cake pan. The collar acts as a barrier for your cake batter to rise against.
Well, guess what? It works! After 4 ½ years of caking, I achieved my first 4 cake. WITHOUT using foam core board!
I hope this will help 1 person. Here is the finished decorated cake if you are interested
http://cakecentral.com/gallery/2115219
DISCLAIMER: If someone out in Cake land has a formal DVD, TUTORIAL or other forms of instruction on this method, I apologize. This is strictly coincidental. Not by any means am I trying to rip off anyone out there that has done this already.
Here is what I did:
I cut out a parchment circle to match the size of my cake pan for the bottom. I then cut out several strips of parchment paper. My pans are 2 high. I cut the strips 2 ½ wide and about 14 long. Notice the baking spray? =) Wait for the next step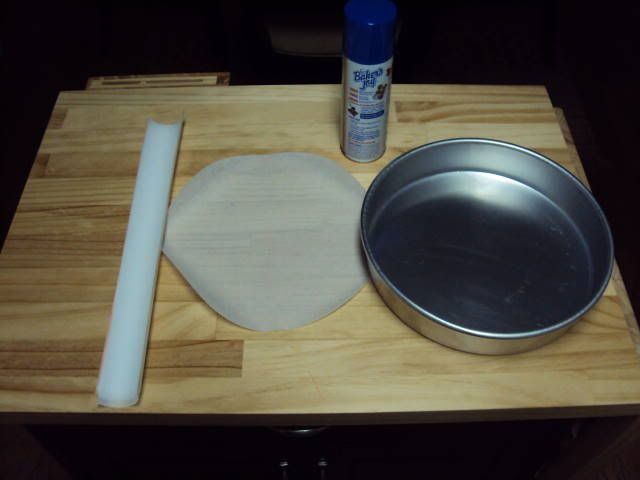 Take your baking spray and coat the pan. Sides and bottom. Insert the circle parchment paper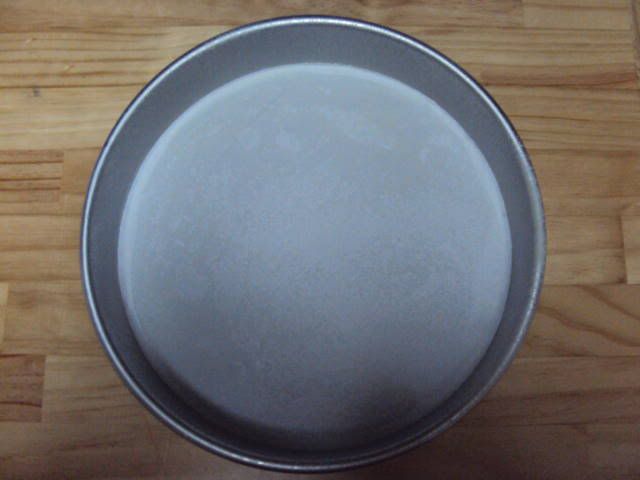 Take a strip of parchment paper and COAT THE BACK OF THE STRIP with spray. Press your finger against the strips so that they adhere to the shape of the pan. Attach the strips until the entire pan looks like this..
Fill your pan with batter. I dont measure my batter. Eye ball it. I leave about ½ space for the cake to rise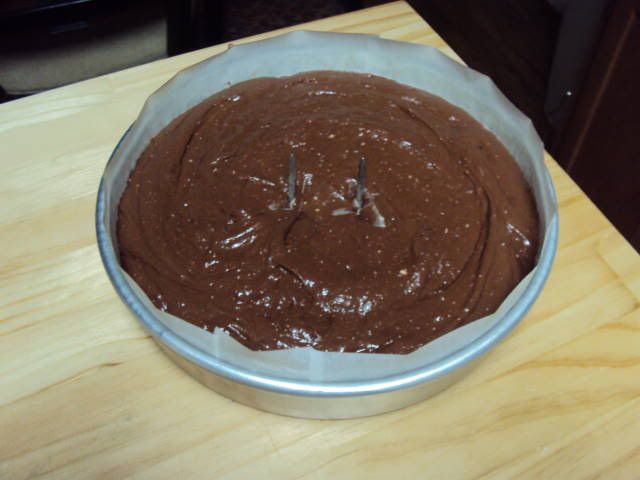 Bake as normal. Here is what my cakes looked like after they baked. They are sitting on the racks to cool
Look at this cake! This cake has NOT been leveled yet! No lip that has to be cut. I really dont need to level this, but I did anyway. The cake actually measure slightly over 2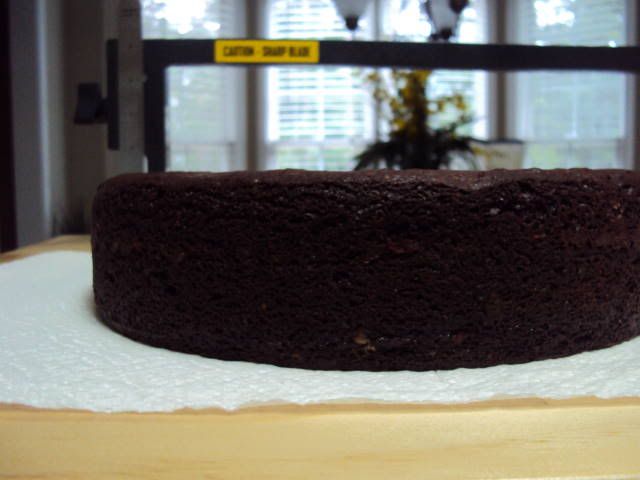 Here is what the layers looked like stacked! 4 of cake!!!!!! No foam core board!!!!!!! Geesh, it took me 4 friggin years to get this. How sad!.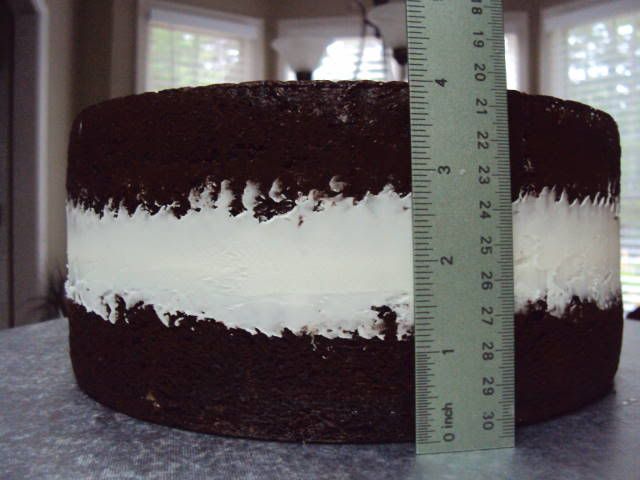 Oh yea, here is what my previous cake layers looked like when I did not use the collaring method. Notice the lip around the cake. Look how much smaller in thickness this cake is compared to the cake I did above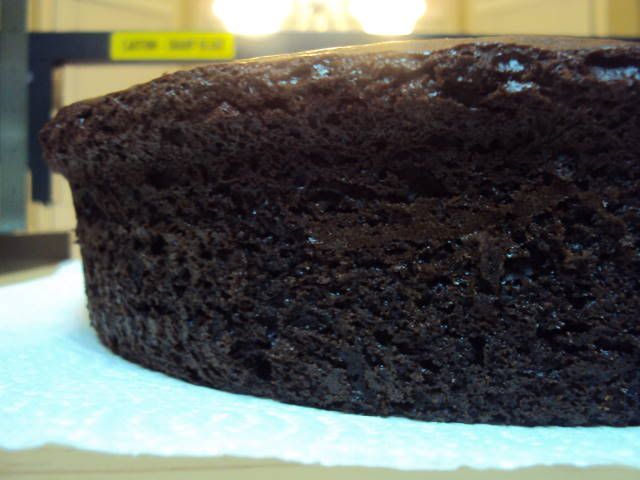 Let me know what you think! I hope this helps somebody.
TFL!
Michael