So- I really really liked the cupcake tower, however didn't have the $65 plus shipping to get it...so I gave DH the design and we went to lowes.
For under $20 (including paint and ribbon) we made our own! It's way awesome and I LOVE IT!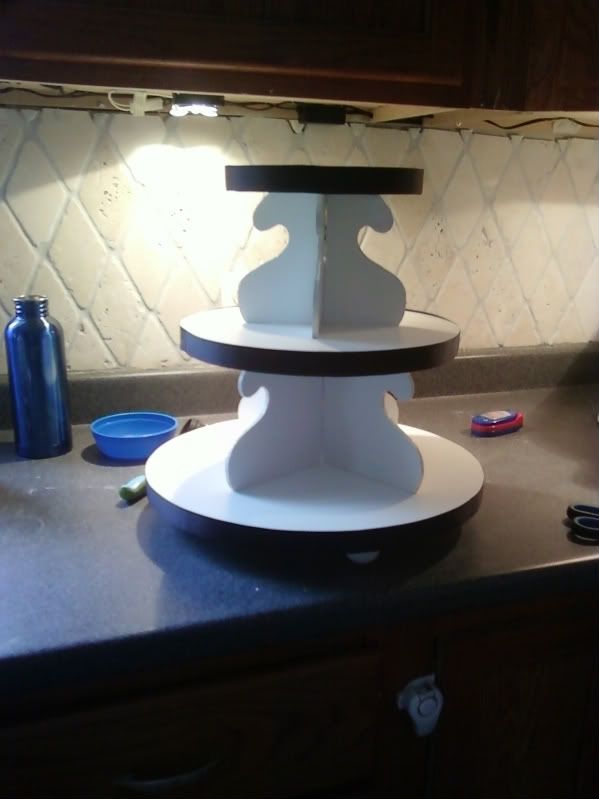 please ignore the ugliness in the background...we were on the way out the door when I snapped the picture!