I have been getting a lot of pm's aksing how to make these, When the site went down so did my instructions so here is a basic rundown on how to make these. Sorry it took so long to get these up. Check my gallery for more photos of my topical flower cakes.
basically using a 124 rose tip make a 5 little blobs in a star pattern..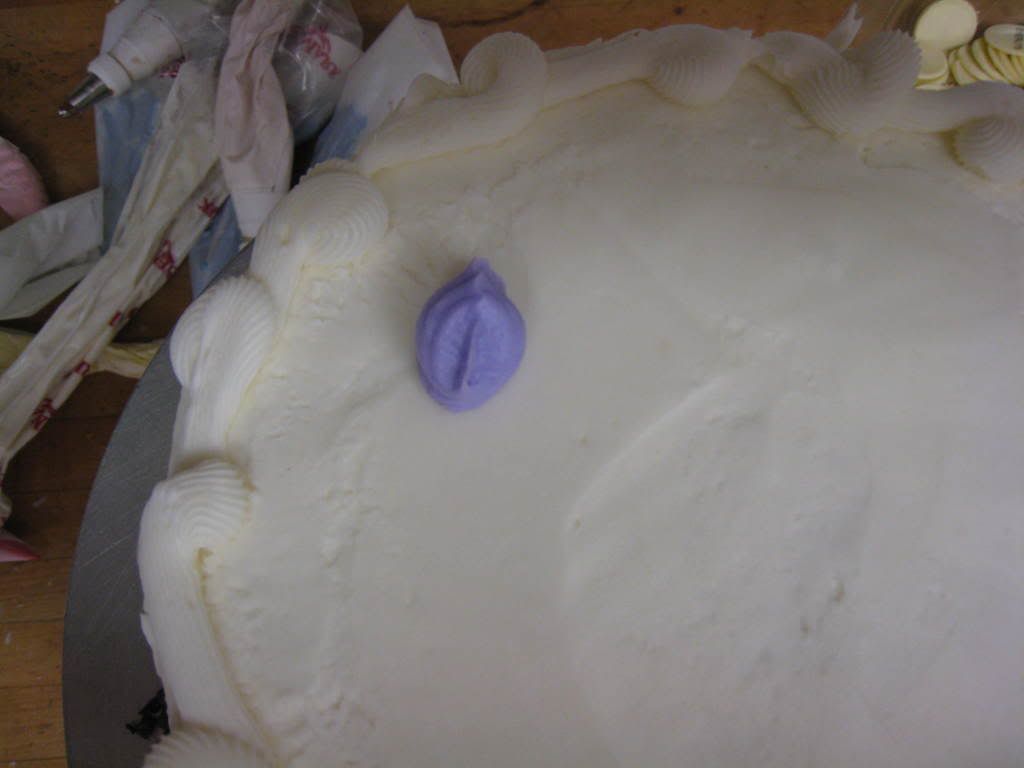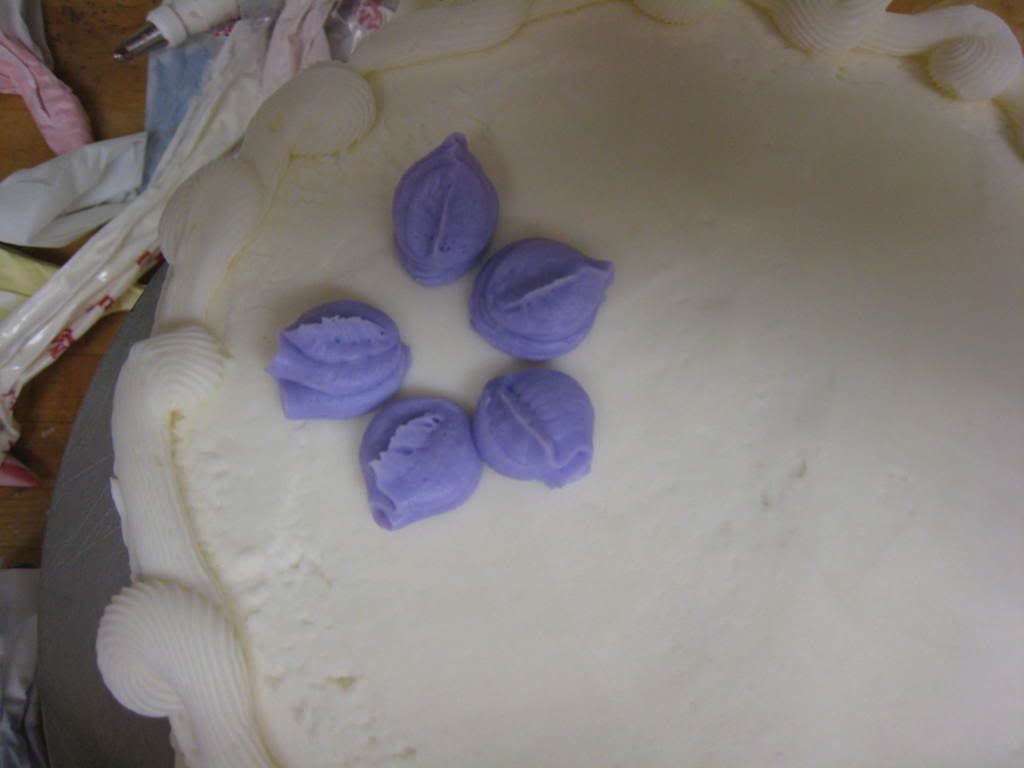 then to make the petals you start each one 10-20 degree angle with small end of tip up, and go up and over the little blob and end where you started while shaking your hand to get the ripples.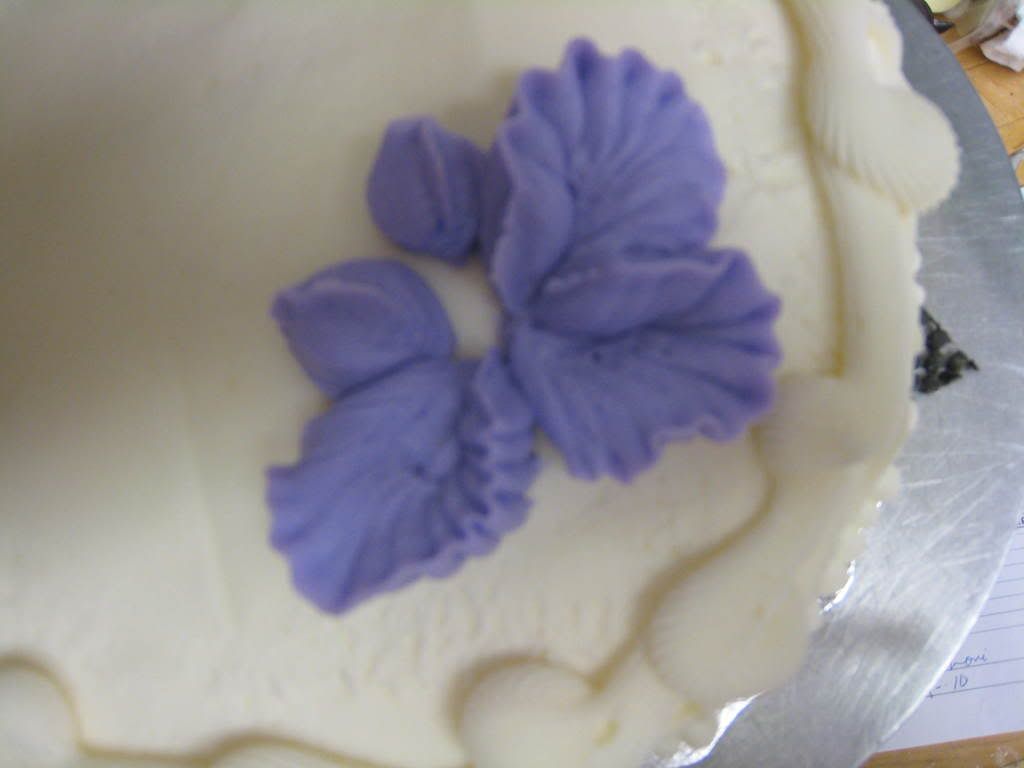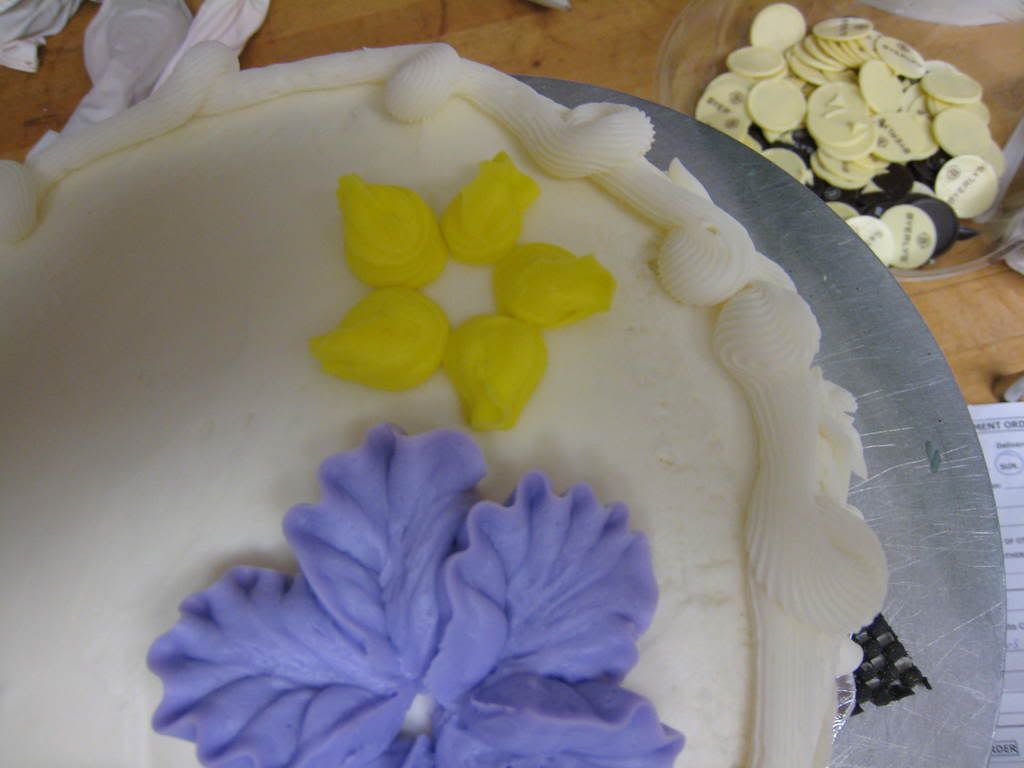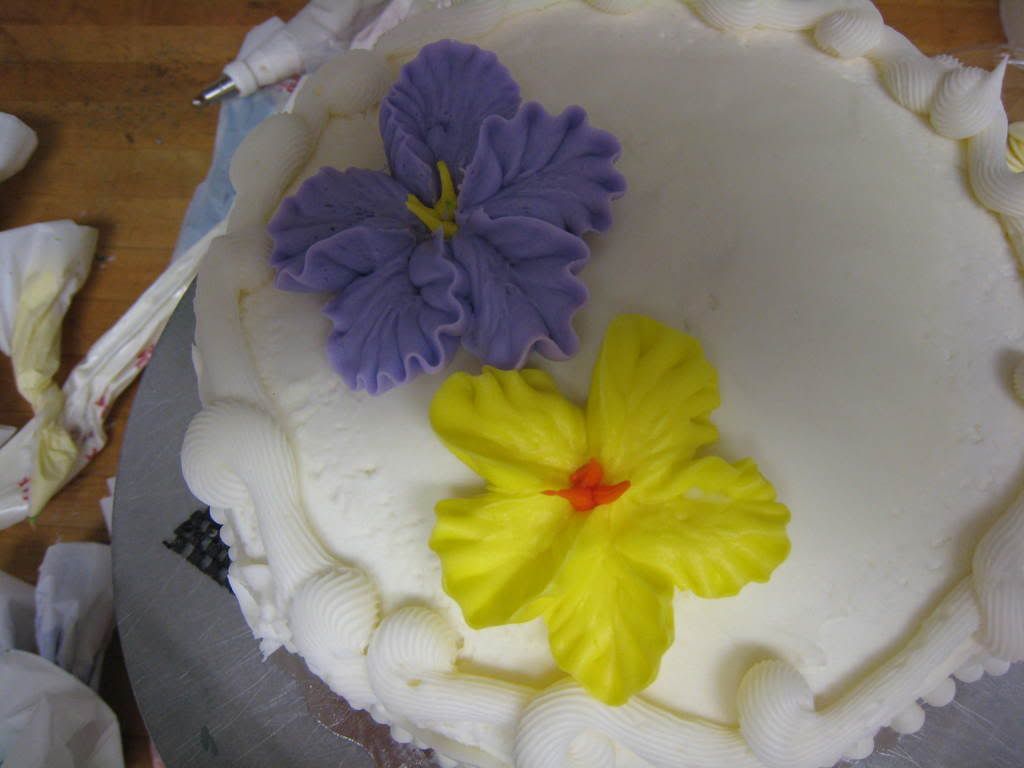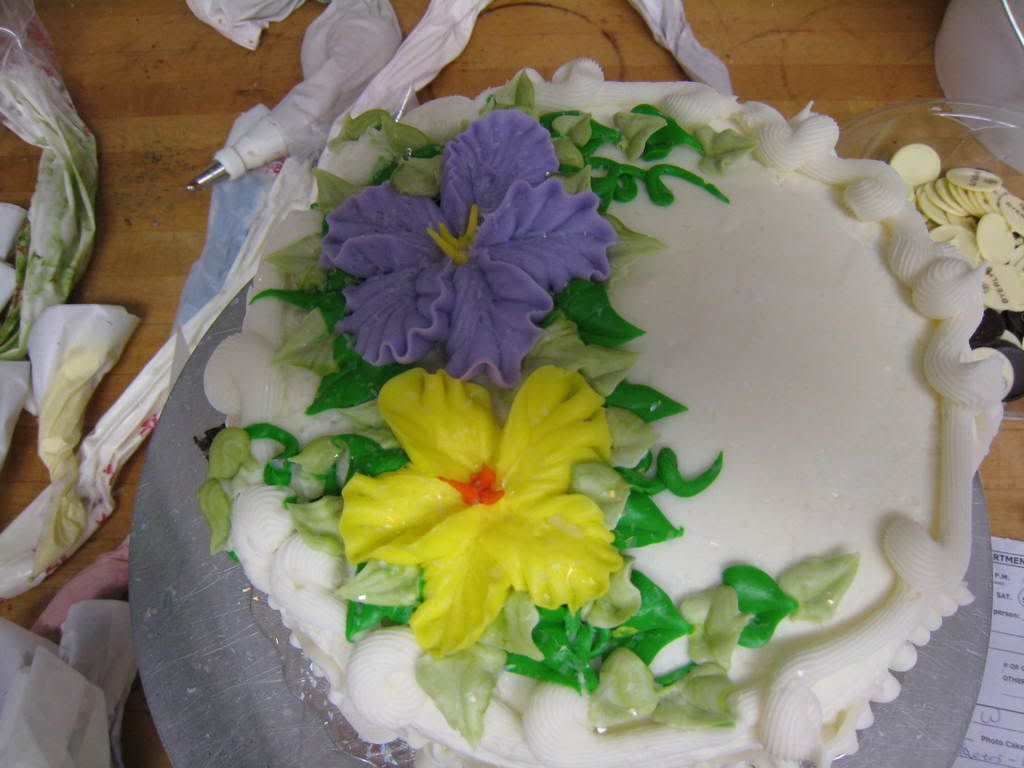 then you can airbrush the center a darker color to draw your eye in, then put your airbrush in low so it spits spots and use some grown to make little spots in the middle, last add the yellow centers to them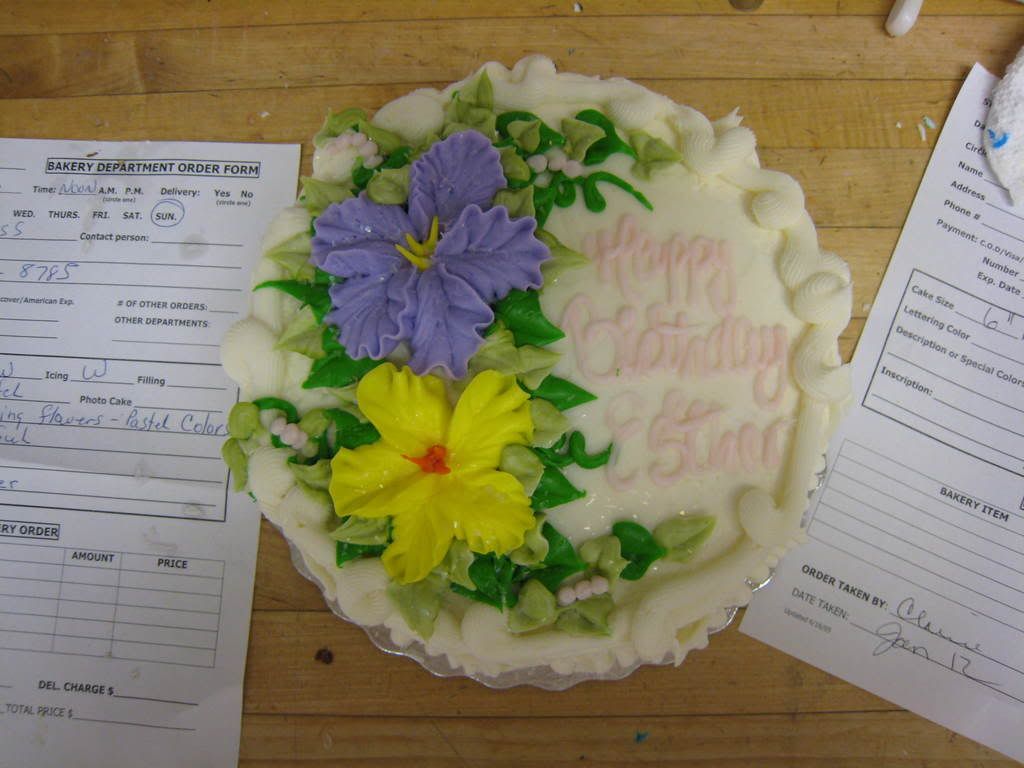 try that best i can do for now. thnaks.