Quote:
Originally Posted by
sadsmile
Quote:
Originally Posted by
CeeTee
I didn't make this one, but my sis did. After I took my Wilton classes she was inspired to try her hand at decorating as well, and so she played around with trying to make a Jack-O-Lantern cake for mom's work.
Well, she was going for scary and got it, but not in the way she intended...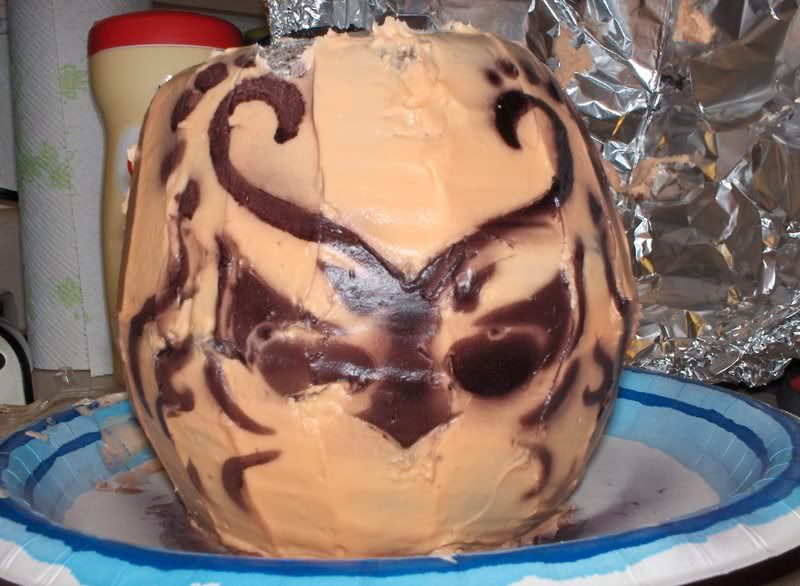 OMG do any of you see the Tin Foil Monster Man coming to eat that wanna be jack-o-lantern? He looks angry at that cake!
Oh my goodness, yes I DO see that now that you pointed it out! Hilarious!!