Hi, Does anyone know where I can find this mini reindeer/moose cutter?  I have been looking all over.  Thanks.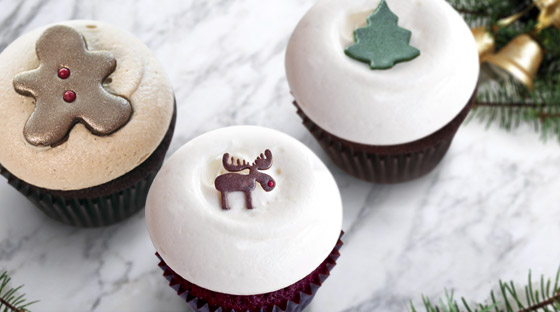 When I first looked at the picture I thought it was piped on. It looks to little to be a cookie cutter. But I have never done much with cookies.
It looks small enough to have been done with a craft paper punch, so maybe try searching for 'moose paper punch'??? 
hope that helps!
Thanks for responding.  I will search the paper punches.
I happen to think it's piped too. It's "raised" and it has very round edges. I don't make royal icing cookies, but I've read a lot of tutorials on piping cookies. A lot of people use royal icing transfers on their cookies, for the tiny stuff, then paste that on their cookies, and fill out the rest, or fill out the cookie and plop the tiny royal icing transfer before the cookie dries. As in here:
http://notyourmommascookie.com/2012/07/royal-icing-transfers-tutorial/
So in this case, I think it was piped and just put on top of a cupcake.
http://www.kaboodle.com/reviews/moose-hole-punch--paper-source
I found this paper punch at kaboodle.com that looks just like the moose on the cupcakes, or pretty close.  HTH
That reindeer one is just adorable!!! That one is my favorite!!!