I was asked to make an ariel cake for monday and I did a search on cc and can only pull up 4 cakes. Would anyone be willing to post their ariel cake so I can get some ideas?
Thanks in advance.
Funny enough-I had an order for one last weekend. I did a FBCT on a 11x15 cake. here it is! I got the image from the disney website.
HTH

Tara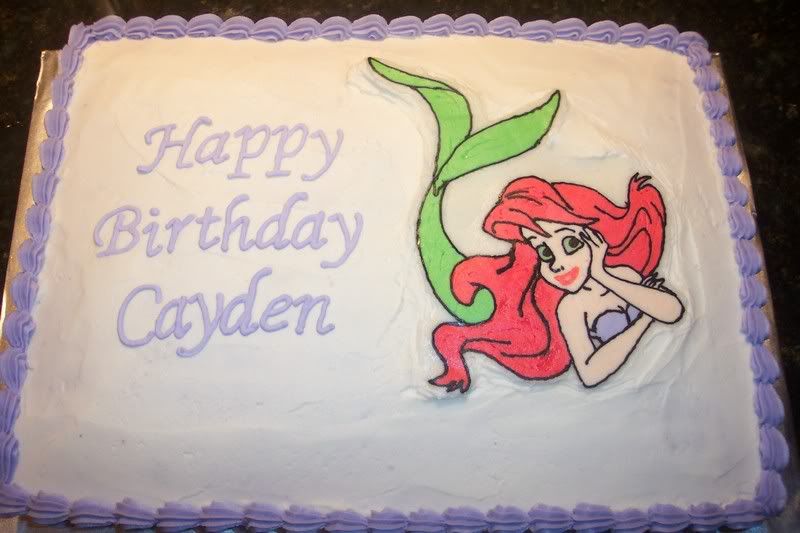 Try this thread... its a great cake
http://forum.cakecentral.com/cake-decorating-ftopicp-3114763.html#3114763
you only got 4 images when you ran a search for ariel? I ran a search and got 3 pages of pictures. heres the link hope you find what your looking for

http://www.cakecentral.com/modules.php?name=gallery&meta=search&type=full&search=ariel
This is what I did for Ariel.

http://www.cakecentral.com/cake-photo_555993.html

I hope it helps.